Key Takeaways
Amazon's means of acting as an online vendor of diamond rings is different to that of James Allen, 77 Diamonds, or Blue Nile. It sells engagement rings like it sells any consumer product, that is to say, that it's very casual.
Because third parties are able to sell on Amazon's platform, customers can't be sure where the diamond was sourced.
Product descriptions offer vague and/or contradicting information about the diamonds. Their reputation as a cost-effective store translates with difficulty to diamond rings, as understanding what the grading and sourcing is an essential component of the purchasing process, of which both aren't immediately clear in most of the listings.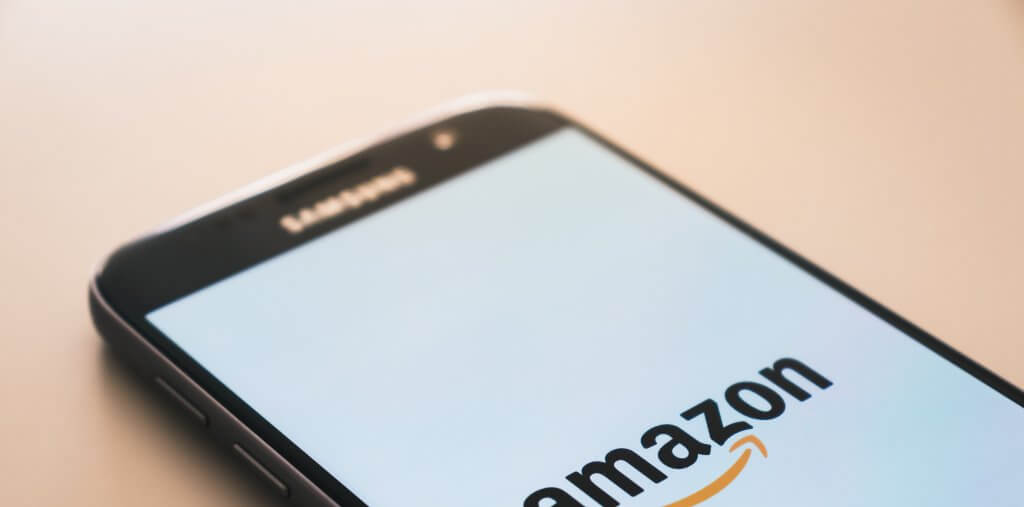 If you've read any of our reviews already, you'll know that we have so far failed to see any real merit in choosing to buy your engagement ring online. Sure, at face value, the big online jewelers of the world look tempting but, once you consider the real ramifications for following their cut-and-dried approaches to picking the ring your partner will go weak at the knees for, they represent non-starters.
You can imagine our reaction when we first caught wind of the engagement rings available through Amazon – the one-stop-shop of the internet.
Requiring no introduction whatsoever – just that they do indeed sell engagement rings – here are our thoughts on Amazon's value for shoppers planning to drop the question…
Our rating: 1 star
The positives: fast shipping is about the only positive we can think of – but is that really a benefit if the ring arriving on your doorstep isn't what you were expecting?
The negatives: inconsistencies in quality and product descriptions, misleading images, and listings, impossible to trace the source of many diamonds on the site.
The Brand
Amazon has been around the block since its inception back in the mid-nineties. While it began as an online book retailer (groundbreaking at the time), it has since branched out into offering practically every consumer product you can imagine through its marketplace. While plenty orders are sold by Amazon themselves, its platform is also integrated with many, many third-party sellers who can list and fulfill orders themselves.
This can cause some issues for shoppers, whether they're buying electronics, clothing, books or, of course, diamond engagement rings.
First of all, when buying a diamond, it's vital that you understand where it came from – that it was sourced ethically, and that it's conflict free. For that, you need to be able to rely on a reputable jeweler – not a faceless third party. That fact alone should be enough to steer you away from Amazon's engagement ring section.
What's more, Amazon is most convenient for quickly ordering branded products – not for browsing. The product titles and descriptions are a mess of words, so un-user-friendly that it feels as though they have been written that way with the intention of overwhelming the reader and encouraging them to miss important details….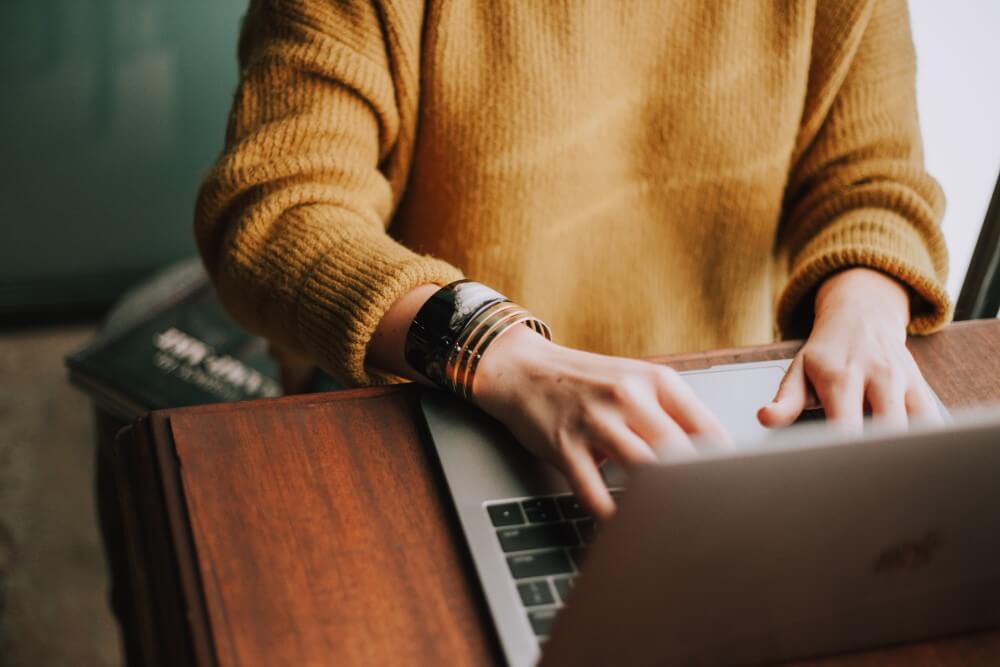 The Experience
Take a look at the item description above. That's a lot of words to take in at once. To us, it wasn't immediately clear that '1.23 Ct.' actually referred to the carat total weight, or whether the center stone comprises the white sapphire or the diamond component of the ring (it turns out the diamonds are the side stones). Reading descriptions like this is a little like being bombarded with information: numbers and phrases that aren't all that familiar to the average shopper.
Also, diamond certification is a major concern. Not only is the three stone engagement ring below unlikely to look anything like the picture with a CTW of 0.5 and a center stone of 0.25 carats, but it's also listed as being graded according to "GIA IGI standards". There are some significant differences between GIA graded diamonds and IGI graded diamonds that would impact the quality you could expect from your diamond.
We also frequently encountered vague descriptions like 'diamond simulant' with no further information about the type of simulant, guarantees of certificates of authentication rather than actual reports from known labs like the GIA or AGS, and images that did not appear to match up with the carat weight listed in the description.
Sure, we encountered some listings that seemed to be genuine, but they were mixed in with a lot of listings we wouldn't waste a single dime on. It's easy to assume that Amazon's reputation as a cost-effective online store explains the fact that the prices are much lower on there than they are on, say, James Allen, but this is a very risky assumption to make, and these prices always reflect what's buried in item descriptions.
The Cost
Even when you specifically search for 'diamond engagement ring' on Amazon, the prices vary from less than $100 to five figures, since it's so common for simulants like cubic zirconia (CZ) and moissanite – and cheaper metals like sterling silver – to be mixed in with some of the more accurate results.
We're not saying that every engagement ring available on Amazon is worth a lot less than its listing price, but that, even if does turn out to be the exact same quality you were hoping for, it's not worth the price.
Aside from the risk of investing in a product you weren't expecting, there's the added setback of having to skip the most important part of the ring-buying process: the consultation.
A jeweler isn't just there to give you a price and put the ring in a box. They're there to talk through your ideas, offer suggestions based on what you tell them about your partner and, of course, make sure you get the best possible ring for your budget.
You'll find some attractive numbers on Amazon – sometimes even for real diamond rings – but this isn't a run of the mill purchase, and some things warrant more time and attention than Amazon is geared up for.
FAQ
We answer your burning questions below.
Are Amazon Diamonds Real?
While Amazon does not directly sell diamonds, third party sellers do sell real diamond rings on Amazon, although there are also plenty of diamond simulants and lab grown diamonds on there, too.
Distinguishing between what's real and what's not real is a case of reading each item's description a couple times over – and, even then, you can't be sure what you're getting until you actually get it.
Does Amazon Sell Loose Diamonds?
Yes, but we feel the same way towards their loose diamond listings (from third party sellers) as we do toward their diamond rings.
Between stock images, wordy descriptions, evasive language, and misleading names, we wouldn't recommend anyone turn to Amazon for a loose diamond. Being able to trace your diamond's origins – information a reputable jeweler will always be able to provide you with – is essential, but how can you be sure of what a faceless third-party seller is telling you?
Plus, if you're going to head into a bricks-and-mortar jeweler to get it set within a ring anyway, there doesn't seem to be any value to shopping for the loose diamond on Amazon.
Should You Buy Rings From Amazon?
When it comes to engagement rings or other bridal jewelry, no, we would never advise our readers to turn to Amazon.
Lower value, everyday pieces of jewelry that don't carry anywhere near the same level of importance as an engagement ring (or feature precious elements like diamond, gold, and platinum) may be okay, but there are still better options that don't force you to rely on product descriptions and potentially misleading images.
Why is Jewelry So Cheap on Amazon?
A lot of the jewelry is unbranded, or not created from the materials you might expect.
Moissanite, for instance, is a pretty convincing diamond simulant (until you get a proper look at it, that is). In photos, it could easily pass for diamond – and, if the world of fine jewelry is new to you, the word might just slip by unnoticed. Cubic zirconia is even cheaper and, in photos, can be made to look like diamond – although, in person, even a total diamond novice can easily tell the difference.
It's understandable that someone could go onto Amazon, find a 1 carat moissanite solitaire and compare its price with a 1 carat diamond solitaire, and assume that Amazon is just the cheapest place to shop but, all too often, this turns out to be untrue.
Our Summary
Amazon is an incredibly useful ecommerce platform. And, while turning to them for an engagement ring may not be the most obvious (or romantic) of choices, the prominence of online jewelers like James Allen makes it only natural that some people will look to the biggest online store out there.
But, spend any amount of time in their diamond jewelry section, and you'll easily start to feel overwhelmed.
There's no effective way to judge the beauty of a diamond without seeing it in person, but the most popular choices for buying an engagement ring online have grown popular because of how much they have invested into their product photography and videography. Compare those images with the inconsistent (and, at times, unrealistic) images on Amazon and you'll begin to see quite how big of a risk it is.
That isn't a mark in favor of the big online jewelers. Both Amazon and James Allen, for instance, suffer from the same fatal flaw: the fact that shoppers need to work through the specifics with an experienced jeweler, and to see the diamond and ring in person before committing.
The bottom line? Don't entrust a decision as important as this to Amazon's third party sellers, or any jeweler you can't see or speak to in person.