Key Takeaways
Na Hoku is one of the most distinctive and immersive jewelry stores we have reviewed at WillYou.Net.
Their entire brand is steeped in Hawaiian culture, and centered on a philosophy for celebrating the unique natural world found within its islands.
There is, however, nothing very distinctive about the level of service or the experience you'll find inside one of Na Hoku's stores.
Na Hoku's primary concern does not seem to be with the engagement ring market, so you won't find a rich or particularly exciting selection of choices in their stores. While some rings do appear to have been designed with a proposal in mind, they're underwhelming – as are the diamonds.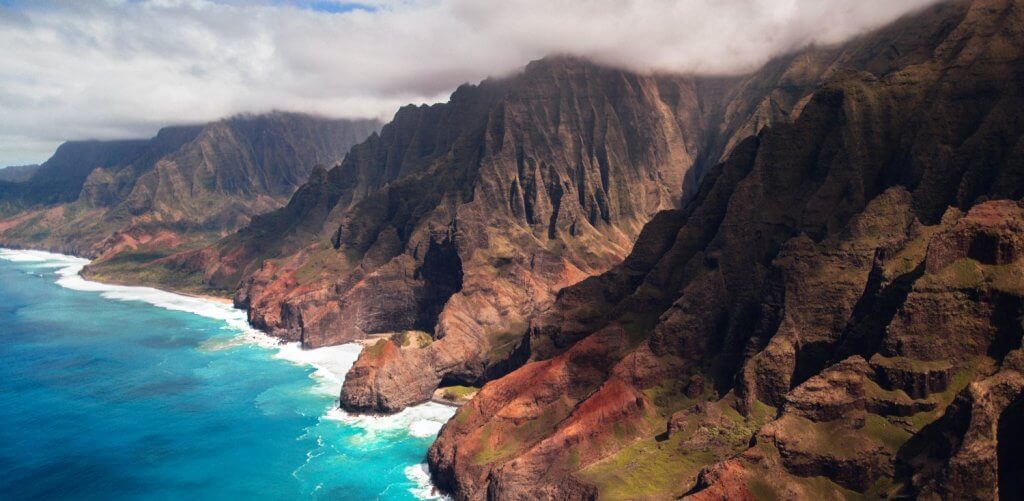 Na Hoku promises much. Unlike a lot of other mall-based jewelry stores, it's got a clear theme that makes it easily stand out from the usual décor, color schemes and, occasionally, unoriginal layouts of its competitors. You can imagine plenty of shoppers gravitating toward it based on its façade alone, which is often decorated with tiki torches and that distinctive ocean-blue tiles.
Then again, while décor and ambiance can catch the eye, it's also an easy way to bring missed opportunities and cut corners into sharp relief.
We're not in the business of automatically disregarding jewelry stores based on the fact that they're primarily located in malls, or that they're part of a chain or near-identical stores. Sure, that's not what shoppers are always looking for, but there are often redeeming features to be found – features that make them a far better choice than some of the mall jewelers' biggest competitors (AKA, online vendors).
Then again, Na Hoku doesn't represent a compelling reason to venture into the mall – and particularly not for purchases this important.
Our rating: 2 stars
The positives: unique, with a lot of beautiful jewelry made in Hawaii.
The negatives: unfortunately,their bridal jewelry is lacking that same uniqueness and beauty – plus, their diamonds leave a lot to be desired.
The Brand
Na Hoku has been around for just shy of a century, having been founded in 1924. The name itself is the Hawaiian term for 'Stars', and it's clear from the outset that the brand remains committed to celebrating its roots, and differentiating themselves from the traditional jewelry chain store.
Na Hoku deals in fine jewelry, but it places considerably less of an emphasis on engagement rings than the overwhelming majority of jewelry stores we've reviewed so far at WillYou.Net. Even on their website, their section on engagement rings is mixed in with the rest of their jewelry.
Na Hoku has branches in The Big Island, Kauai, Maui, and Oahu, but also in California, Colorado, Florida, Illinois, Massachusetts, Nevada, New York, Oregon, Pennsylvania, Texas, Virginia, and Washington.
Many of Na Hoku's jewelry designs are very distinctive. Many of their pieces – from pendants to earrings – showcase the raw beauty of Hawaii. They celebrate earth and water, animal life and the unique, natural world from which the store originated.
Disappointingly, however, the engagement rings on offer at Na Hoku are decidedly average by comparison. There are some pretty styles, and one slightly more original feature is their use of mixed metal across many designs, but, for the most part, the bridal jewelry at Na Hoku feels a little underwhelming, and as though you could find it in any number of jewelry stores…
The Experience
If you've ever ventured into a Na Hoku, then you might have noticed pretty quickly that the theme tends to end at the doorway. While the facades of their stores are easily recognizable, the interiors tend to feel a lot more like any other nice, but unremarkable, jewelry store. That's okay, of course – Na Hoku doesn't seem to be trying to put across a different atmosphere, so it's not a case of failing, per se. It's just not what many people in the market for an engagement ring are hoping to find.
It's hard to treat Na Hoku with the same level of disappointment as some of the other underwhelming mall jewelers, and that's because, as we mentioned above, they don't seem to be trying to corner that same market. Then again, the very fact that they stock engagement rings suggests that they're hoping to draw at least a portion of that crowd, and that seems more of a shame than them avoiding the bridal market entirely.
A major red flag is their use of IGI diamonds. As you might already know, we always recommend our readers look exclusively at GIA graded diamonds. The GIA is an unbiased lab widely considered to be the most reliable, consistent, and objective grading authority in the industry, whereas IGI certification is widely known to be pumped out a faster rate, and with far less reliable results.
So, by venturing into Na Hoku, you're not only narrowing your choices to the limited options they stock in their case, but you're also reducing your chances of finding a diamond that is worth every penny you spend on it simply because of their reliance on the IGI.
A note on the website
While we rarely focus on the quality of a bricks-and-mortar jewelry store's website, there's something quite jarring about the lack of information they offer about their diamonds on there – despite the fact that you can purchase one of their rings through their website.
Sure, even with all the information in the world, we wouldn't recommend you buy your engagement ring online, but you would hope that any reputable jewelry store that has decided to sell their products online would put in the necessary effort for making sure their customers are making informed decisions.
We'd never recommend a jeweler based off the strength of their online store, since we see no real value in that. The internet is great for educational resourced but, if you're catering to the online market, why would you disregard diamond education to that extent?
The Cost
Na Hoku isn't the most affordable jewelry store out there. Sure, a lot of their rings tend to fall under the $5,000 mark, but consider the fact that, while it's cheaper for Na Hoku to get their diamonds certified by the IGI than by the GIA (meaning they can sell their diamonds at a lower cost), the IGI's inconsistencies can often mean that buyers wind up overpaying.
Let's say you're looking at a diamonds with a clarity grade of VS1, given by the IGI. You'll pay more for that diamond than one with a clarity grade of SI1 (two clarity grades lower) but, had the first diamond been graded by the GIA, there's every chance it could have been given a grade of SI2 or worse to begin with.
So, if a diamond seems to be on the expensive side, consider the possibility that its quality means it's not even worth that much to begin with.
FAQ
All your frequently asked questions about Na Hoku, answered below…
Is Na Hoku Jewelry Good Quality?
Yes, a lot of Na Hoku's jewelry features some truly stunning designs, and good craftmanship. Then again, if you're looking specifically at their diamond jewelry, the quality of the diamonds themselves may be what's lacking.
As we mentioned above, IGI certification is not something we can get behind – neither is a prominent jewelry brand disregarding the importance of educating shoppers on the specifics of each diamond they list for sale.
What does Na Hoku mean?
It means 'Stars'.
According to their website, Na Hoku's name is inspired by the guide those stars offered to voyaging Polynesians.
Where is Na Hoku jewelry made?
Na Hoku continue to produce their pieces on the island of Honolulu.
The brand has successfully maintained that connection to its origins, even if their stores on mainland America seem a little generic on the inside.
Our Summary
It's disappointing to have to give such a low rating to a store that has managed to maintain its originality despite sharing so many spaces with some of the more generic chain jewelry stores.
Unfortunately, we can't escape the fact that Na Hoku's interest in the market of shoppers looking for engagement rings and other bridal jewelry seems more than a little lackluster. Again, there really is nothing wrong with that, and, given rather limited (and uninspired) choice of engagement ring styles, it's clear that the design elements that set Na Hoku apart from other chain jewelry stores are far, far better suited to pendants, earrings, and bracelets than they are to diamond rings.
It's clear just looking at Na Hoku's staple pendants that this store is highly adept at making fine and sentimental jewelry – pieces that will be kept and worn for a lifetime – but the fact that they sell any engagement rings at all suggests some interest in catering to this market.
The trouble is, engagement rings and other bridal jewelry are so important – as is finding a beautiful and well-priced diamond – that a lackluster approach simply won't do. Na Hoku has a strong enough reputation as a fine jeweler – one that offers a number of unique and exquisite pieces – that it seems inevitable some shoppers will turn to them first.
This, combined with the fact that they rely on IGI diamonds and a pretty uninvolved approach to educating shoppers on the diamonds they're buying makes them seem like a pretty poor choice for anyone – especially if you're looking for a unique design, on a par with their other jewelry offering.
Our advice? If you're looking for an original piece, turn to a jeweler able to offer custom designs, and work with them to create something truly original instead.