Key Takeaways
Bvlgari is a classic name in luxury jewelry, but it's got a contemporary edge that sets it apart from names like Cartier and Tiffany & Co.
But, as with those other big names, Bvlgari comes with a very high price tag. This premium price is a direct result of their popularity and exclusivity, and not the products themselves.
If you've got the budget (and understand why these pieces are priced the way they are) then there's nothing wrong with buying an engagement ring from Bvlgari but, for the rest of us, it's best to give this one a miss in favor of a local jeweler.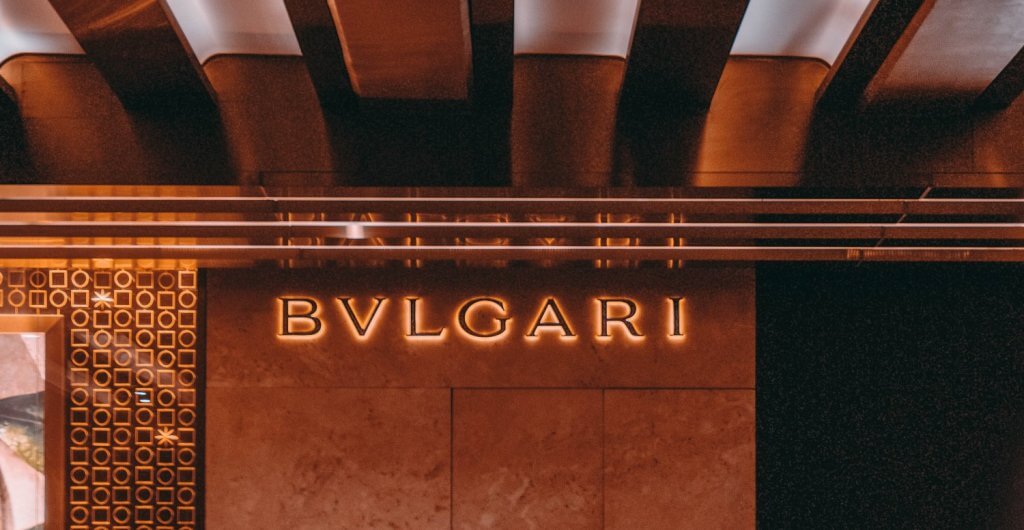 If there's one brand that manages to occupy the delicate line between modernity and old-school romance, it's Bvlgari. A world-renowned, luxury jeweler frequented by names as legendary as Ingrid Bergman and Elizabeth Taylor, and famed for its incredible work with diamonds and other gemstones, Bvlgari's influence within the global jewelry industry is among the strongest of its kind.
While perhaps better known for their high jewelry – extraordinary work showcasing their expertise with precious jewels – Bvlgari's engagement rings blend romance with modernity, and the brand's signature finishing touches. Nevertheless, the collection is limited, and we're not totally convinced it's the best choice for the average shopper…
Our rating: three stars
The positives: an historic and captivating brand with a distinctive style, and a romantic backstory as one of the world's most prestigious jewelers.
The negatives: shoppers pay a big premium for Bvlgari, and, for most shoppers, that restricts their options for diamonds and setting styles significantly.
The Brand
Bvlgari was founded in Rome by a silversmith named Sotirio Bulgari, originally from the town of Paramythia in Greece. The first store opened on Via Sistina, just a few minutes' walk from the Trevi Fountain (the Fontana di Trevi), though, these days, their flagship store is located on the Via Condotti.
The brand stands as a symbol of modern, simplistic elegance and style, though it remains uniquely tied to its roots in an ancient and fascinating city. To this day, Roman numerals and architectural inspirations are frequently incorporated within the brand's jewelry and watches, and its distinctive connection to history sets it apart from other high-end, luxury brands.
There is, after all, something highly immersive about Bvlgari. The brand appeals to its Italian roots without it feeling like a gimmick, and it carries off each collection with a clear sense of purpose.
Bvlgari's engagement ring collection is pretty extensive. Utilizing platinum, diamond, and bold, modern shapes and lines. At least one ring we saw was a little gimmickier – a solitaire diamond, set on the classic BZERO1 design. In general, the pieces are about what you'd expect from the brand, although we can't say we were as inspired by the collection as we have been by the rings we've seen elsewhere – and for a lot lower prices.
Like the brand itself, the names of Bvlgari's engagement ring collections represent some of the most enticing aspects. Names like Incontro d'Amore (meaning 'encounter of love') and Dedicata a Venizia ('dedicated to Venice') epitomize the ring's Italian origins, and add a little extra romance to the piece.
The Experience
The experience Bvlgari is capable of offering is where the brand truly excels. From Fifth Avenue to Rode Drive (and many cities between), Bvlgari operates more than 65 stores across the United States alone, and its stores sit at the very pinnacle of luxury and exclusivity. We wrote about the appeal of walking into one of these high-end stores in our review of Cartier – and how, when you're prepared to drop a high sum of money on a single piece of jewelry, it can be very tempting to spend that money in one of these stores.
After all, for most of us, it's pretty unlikely another excuse will roll around anytime soon.
However, we're going to have to bring you back down to earth since, at WillYou.Net, we're committed to helping our readers find the absolute best money can buy, at whatever price point you're shopping.
Struggling to see how money can buy something better than Bvlgari? Consider the mark-up luxury brands are able to give their products. The materials they are using, while expensive, are no different to the materials jewelers operating in small towns and big cities across America are using – and, while the level of craftmanship will be high, the story remains the same for those other, non-luxury jewelry stores, too.
Fortunately, Bvlgari's diamonds are all GIA certified – and, accordingly, sold alongside their GIA report. The diamonds used for the center settings of their rings are at least VS clarity, and no less than H color. It's understandable why a luxury brand like Bvlgari would exercise a lot of control over their diamonds – after all, they're not interested in catering to a broad range of budgets – but, if you're hoping to find the most beautiful, eye clean diamond possible at the best price, you can afford to go lower than these grades.
The Cost
We're pretty confident you know what we're going to say here. Bvlgari's pricing is where the spell is broken for us, and we tumble back down to earth in the blink of an eye.
Bvlgari's prices make sense for the brand. A large part of the charm of Bvlgari is its exclusivity – the fact that their clientele includes the richest and most celebrated names in the world, and that even being admitted into one of their stores feels like a test of some kind. If their prices catered to the majority of shoppers, Bvlgari would no longer be Bvlgari. It wouldn't be coveted, or synonymous with celebrity and status, and there'd be nothing to separate it from any other mid-range brand.
At the same time, however, Bvlgari's prices do not make sense for shoppers who have any sort of budget to work to. Unless you can afford to run up a considerable bill, paying for the privilege of shopping in one of their stores could mean sacrificing something else, just to accommodate the brand's premium pricing.
Consider this. Let's say you can afford one of Bvlgari's solitaire designs, featuring a 0.3 carat diamond (the lowest weight they will go to for center stones). That's around 4.3 millimeters in diameter – 0.7 carats and 3.1 millimeters shy of the national average. If you're okay with that, ask yourself if your mentality is because of its simplistic, understated appearance, or because of the branding stamped inside the shank.
As you can see, for most people, the choice is a no-brainer – provided you can get beyond the undeniable appeal of a name like Bvlgari.
If you can't, and you've got a near-limitless sum to drop on your engagement ring and no fear of 'Price on Application', then Bvlgari is a great place to shop – and you'll probably spot the rest of us with our faces pressed against the glass. But, if you find yourself wondering what more you could get for your investment elsewhere, consider the fact that the grass may well be greener on the other side.
Is Bvlgari Worth the Cost?
If you're breaking it down to raw materials and the craftsmanship required to turn them into something beautiful, then no. Bvlgari is only worth the cost if you're well aware of the high price that comes with their name.
For us, our experiences mean that we don't feel Bvlgari is worth the cost. A diamond should represent the most expensive part of your investment into an engagement ring, but the premiums attached to luxury brands can easily dwarf that cost.
Which is better Tiffany or Bvlgari?
Neither, if you're hoping to buy a truly outstanding engagement ring for a reasonable price.
We're not suggesting for a second that Tiffany and Bvlgari's pieces are anything but outstanding – just that 'outstanding work' is not exclusive to the big names, and the big names alone.
If you're still seriously considering a luxury brand, then read our review of Tiffany & Co. first.
Where is Bvlgari made?
Unlike many big name brands, Bvlgari has managed to grow and keep manufacturing operations within its country of birth: Italy.
Some of the higher end pieces are created in Rome, but the majority of their work is made in Valenza, in the province of Alessandria. It's a romantic backdrop for a brand with a unique and enviable history.
Our Summary
As we mentioned above, we're not even going to try to deny the appeal of a store like Bvlgari. Whether you find yourself seduced by the idea of following in the steps of Hollywood's greats, or you're struggling to believe anything could beat actually walking beyond the threshold and turning your search for an engagement ring into a truly momentous occasion, the appeal is always there.
Remember that, wherever you shop – Fifth Avenue, or your home city hundreds of miles away – the occasion will be momentous, simply because of the love and commitment riding on it.
These brands – Cartier, Bvlgari, Tiffany & Co., Van Arpels, Harry Winston – they tell stories that we can't help but feel drawn into, but it's vital that you can look at the ring in front of you as a separate entity from the branded packaging, or the warm, caramel lighting of their stores. After you propose, all that will matter (aside from the "yes") is how the ring looks on her finger, and how she feels every time she looks at it.
Branding, packaging, and experiences are all put to the back of our minds eventually, but a truly beautiful diamond ring chosen specifically for the wearer, and not the prestige of wearing it, will last much, much longer.