Key Takeaways
David Yurman's designs are easily recognizable, and veritable classics of the jewelry world.
One of the great things about David Yurman engagement rings is that the diamonds are GIA graded, which means that shoppers can guarantee the level of value they're getting from their stone.
Make sure you head to one of their stores, rather than their online shop. It's just as important to see everything in person, even if you're shopping from a prolific, world famous designer.
Keep in mind, however, that the range of diamonds David Yurman sells to their customers is a little limiting – but not so limiting that you can't get a good price.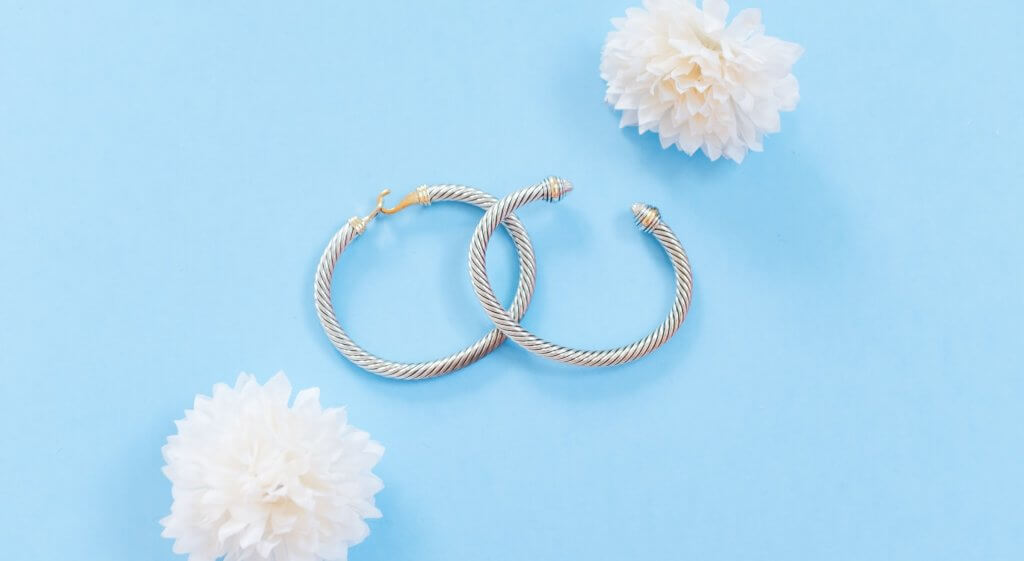 It's often the way that master jewelers were born into the industry. They boast romantic backstories that involve a life's worth of exposure to beautiful gems, precious metals, and the demands of creating intricate work at the jeweler's bench as they grew up watching mastery and passion filter down to them, through the generations.
And, let's face it, it always makes for a compelling and romantic story. But, even so, there remain plenty of jewelry stores out their founded by individuals who got their start in the world of fine jewelry a little differently.
David Yurman, a familiar name to many across the United States (and beyond), is one of those jewelers. Passionate and artistic, but not quite fitting the 'mold' of your typical jeweler, he lends his name and creative fervor to a series of stores with a lot to offer anyone who refuses to stop until they have tracked down the perfect engagement ring.
Our rating: four stars
The positives: a classic brand with an easily recognizable artistic flair incorporated into many of their engagement ring designs. Their GIA graded diamonds offer great quality to shoppers, and a strong guarantee of value.
The negatives: their parameters for diamond quality are a little restrictive, although far less than many other comparable brands. Also, you will pay a premium for the name.
The Brand
David Yurman began his creative journey as a sculptor. Born and raised in the Bronx, he learned how to work with welding equipment as a teenager and, after college, immersed himself in the creative subcultures of the Beatniks and avant-garde American poetry – travelling across country like a Jack Kerouac character, honing his unique worldview in the process and, somewhere along the way, subconsciously preparing himself for a lifetime of creativity and artistry.
For many years, and across the mid-century, he continued to hone his abilities as a sculptor, and worked closely alongside notable names like Roszak and Van de Bovenkamp. It was also around this time that David met his future wife, Sybil, with whom he would one day create the David Yurman jewelry brand.
This wasn't to happen until the late seventies, after several years of developing their unique approach to jewelry design.
Following its launch, however, the brand went from strength to strength. Known for their signature Renaissance cable design – a twisted band of metal found utilized first in a bracelet but, following its success, also various other designs (including their engagement rings), the brand is highly regarded for its attention to detail, innovative use of mixed metal, enduring designs, and distinctive aesthetic.
The Experience
With twenty-four stores worldwide – and eleven of those stores located within the United States – David Yurman boasts a strong presence, although relatively restrained compared with many of the other big names in the jewelry world. Their stores are modern and minimalistic – a little like a cross between an art gallery and a high-end jewelers, which offers a great window into the brand's unique roots.
A great thing to note about the diamonds at David Yurman is that they are all GIA certified, which sends a great message to shoppers about the brand's commitment to quality and transparency. A number of other luxury brands we've reviewed in the past have chosen to grade their diamonds in-house – which, even for a highly reputable name, seems like the inferior choice. The GIA's consistent, fair, and comprehensive approach to grading diamonds offers the greatest benefit to shoppers – not just the jeweler selling to them.
So, in other words, you can shop from David Yurman with a strong level of assurance that what you see printed in the report is faithful to what you see (and don't see) in the diamond in front of you.
They offer a number of collections – but, in spite of their size, never lose sight of the brand's defining characteristics. Devotees of the brand will likely make a beeline for the Crossover Collection, which combines David Yurman's signature cable design with a split shank setting, although you'll also find echoes of the twisted cable in many of their collections, including Lanai and Capri.
David Yurman's stores have the upmarket, contemporary vibe of a high-end jewelry store, but there's something about them that feels more accessible than some of the other luxury names we've talked about at WillYou.Net already.
While David Yurman has a number of authorized retailers across the country, we'd generally recommend shoppers visit one of their own boutiques for the full experience.
The Diamonds
All of the diamonds David Yurman select are graded either Excellent or, less commonly, Very Good for Cut. This is incredibly important for sparkle, and we would never recommend anyone invest in a diamond graded lower than that. Their diamonds also fall between D and I on the color scale – a good range, although we would never recommend that shoppers waste money on a D or E color diamond at the cost of carat weight, eye cleanliness, or cut quality.
For Clarity, David Yurman's diamonds range from IF to SI1. Again, a good range, although we tend to encourage readers to focus on the VS1 to SI2 range, and be led by eye cleanliness, rather than the grade itself. This means they can get the best looking diamond in their price range, rather than wasting money on near-flawless diamonds.
One thing we noted was that David Yurman's designs typically centered on just a few diamond shapes: the Round Brilliant, their own modified Cushion cut known as the DY Signature, and, more rarely, the Emerald, Asscher, and Oval cuts. This limits choice a little but, since David Yurman's customers are likely shopping there because of their fondness for the brand's signature designs, this is unlikely to be considered a big deal by most.
The Cost
While David Yurman's new Fifth Avenue flagship store may share real estate with the likes of Tiffany & Co. and Saint Laurent, this brand can be significantly more affordable – although, at the same time, it can also run up a high bill, depending on the design and diamond you pick out. Shoppers could find a beautiful ring that features David Yurman's signature cable twist for around about $10,000 (give or take), or a little under if they're happy with a more modest diamond.
Keep in mind that the minimum carat weight varies from design to design. For some, David Yurman will go as low as 0.30 carats – much smaller than the average weight of 1 carat, but eye-catching nonetheless – while others require a minimum of, say, 0.70 carats.
This will influence your spend significantly – more than any other aspect – and anyone working to a firm budget will need to be realistic about the sort of diamond they could expect to walk away with. Remember that David Yurman doesn't stock diamonds of SI2 clarity, which can be a great grade for finding an eye clean stone at a good price.
Also, keep in mind that, if you opt for one of the rings from David Yurman's crossover collection, you'll want to seriously consider returning to the store for your wedding band, too, since accommodating the unique shape of the split shank will require more than a traditional, round band. This might not be a big deal but, if you're stretching your budget to accommodate a signature David Yurman piece, it's worth keeping in mind.
Also, like Tiffany & Co. and Van Arpels, David Yurman's pieces are widely regarded as being excellent for retaining value over the years. This is unlikely to be a top concern while you shop for an engagement ring, but it's always great to know when you're dropping a significant sum of money on a single item.
Our Summary
For anyone who knows anything about David Yurman, the name instantly sparks images of intricately woven cables – metal that appears to have fallen elegantly into place like ribbon. Similar to a brand like Bvlgari, David Yurman's ability to continue to incorporate their signature flair into their work offers an exciting opportunity for shoppers to find something that speaks volumes, without being too flashy – or without the risk that it'll go out of style within the next couple years.
Keep in mind that, as with all designer names, you will be paying a premium for a piece from one of the brand's collections. This is no big industry secret, and most shoppers who walk through their doors will be aware that the David Yurman name comes at a price of its own.
In other words, if you're simply looking for a beautiful ring and the very best that money can buy, you might want to consider other options first. If, on the other hand, you and your partner are particularly drawn to David Yurman's unique impact on the jewelry world, and are perfectly okay with paying a little extra for the privilege of owning one of those designs for yourself, then rest assured that David Yurman is a strong choice.
Timeless, well crafted, and laced with David Yurman's seemingly limitless artistry, there is a lot to like about this high-end brand.