Key Takeaways
While it's certainly not the most traditional option for shoppers, there's plenty to like about Diamonds Direct.
What it lacks in intimacy, the store makes up for in a great variety of diamonds and some incredible (and highly competitive) prices, thanks to its unique position as single middleman between wholesale and retail.
In fact, some shoppers who are daunted by the smaller, more intimate jewelry stores may find Diamonds Direct to be the ideal alternative.
As always, it's best for you to go into a store like Diamonds Direct with a good foundation of knowledge. While their staff will be able to offer plenty of guidance, you can take the sting out of things by ensuring you're clear on the Four Cs, and how to get a good value diamond.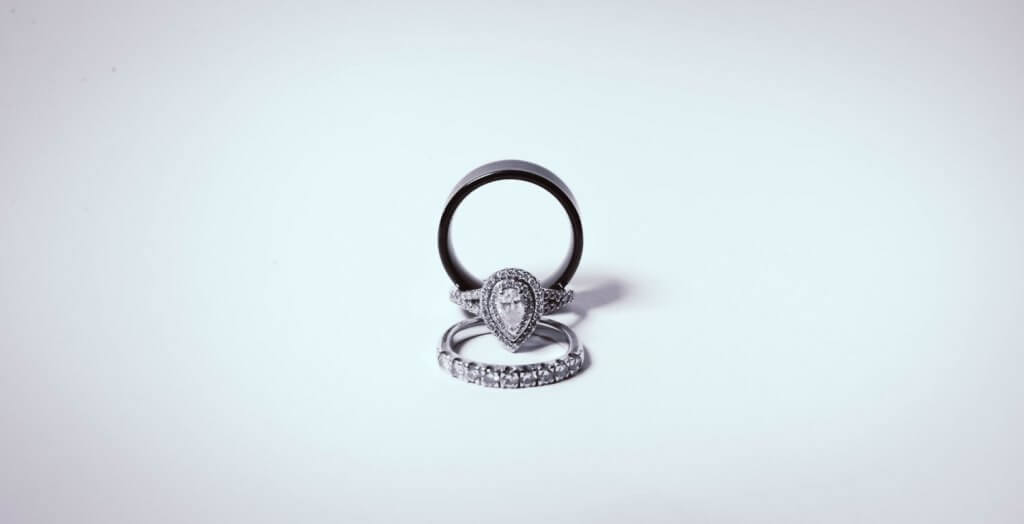 Anyone who goes into the process of buying an engagement ring knows that it's going to end with them parting from a considerable sum of money. Sure, there's a more romantic spin to put on that statement – and, yes, the better ending to acknowledge is the moment you go down on one knee, or the moment she says 'yes' – but that's for the marketing wizards to tackle. Right now, you need to consider the numbers.
Of course, finding a great price for a diamond engagement ring isn't like finding a great price for a replaceable item, like a piece of tech or something even more generic, like a 'blue sweater'. The cheapest prices always come at a major sacrifice, and one that very few shoppers want to make. Instead, what you want to find is a great price – that way, you can be sure that the numbers and the quality of the ring stack up in a way that benefits you as much as possible.
Some jewelers are more concerned with those great prices than others, and Diamonds Direct is indisputably one of them. While they are famed for offering some truly attractive prices, their success is also built upon their ability to offer a high level of service, and to meet very a high standard for their diamonds, and their engagement rings.
Our rating: four stars
The positives: a great option for finding competitively priced diamonds, without feeling as though you need to make any sacrifices over the quality of the experience.
The negatives: their stores aren't as intimate as some of the other stores we've reviewed, but it's up to you whether or not this is an (admittedly minor) problem.
The Brand
Diamonds Direct is a pretty unique jeweler, and has been since its first started to operate – more than sixty years ago. At that time, it was a single store in North Carolina, opened by a diamond wholesaler originally based in Tel Aviv, Israel, in 1995. From the outside, Diamonds Direct was a regular store, but it was able to take advantage of a unique business model that removed the 'middleman' from the process of selling (or buying) a diamond altogether.
In other words, Diamonds Direct was able to sell their diamonds direct from the wholesaler to the buyer, meaning that the store offered some incredibly competitive prices compared with other jewelry stores in the area.
As you can imagine, the store was a marked success, and shoppers came from across the country to get their diamonds there.
These days, they've spread out into twenty-two separate locations. They've got a pretty strong presence in the Mid-West, Southwest, and Southeast – and particularly in Texas, where they have a total of four locations.
And, while Diamonds Direct (obviously) place their emphasis on the diamonds they sell, they also offer a very wide range of beautiful ring settings, too. This is important to note, as it would be all too easy for the metalwork to feel like something of an afterthought under this business model, but it doesn't – it's more than possible to walk about of Diamonds Direct with a truly stunning engagement ring, worthy of the window of a much 'higher end' establishment.
This is, of course, the key thing to remember: that a luxury level of quality and craftmanship is not limited to luxury stores. Diamonds Direct is excellent proof of that fact.
The Experience
It would be very easy for a store offering this type of service to shoppers to get lost in its own selling point – to put across a 'wholesale' vibe – particularly when you take into account the sheer size of their shop floors. With yards of counter space, and an incredible number of very competitively priced diamonds on offer, we wouldn't have been surprised if it felt a lot less intimate, and a lot more sales-oriented, than a more traditional jewelry store.
But this isn't the case at all. Diamonds Direct captures the upmarket feel that the overwhelming majority of shoppers (shoppers preparing to part with a considerable chunk of their savings) want to find.
Sure, the size of their stores means that it's not as intimate an experience as the one you'd find in a much smaller, quainter establishment, but that type of experience is secondary to feeling as though the experience you're getting is appropriate for the size and magnitude of the investment you're making.
Diamonds Direct is operated according to what shoppers expect when they walk into a jewelry store. Their sales associates are knowledgeable, and are more than willing to give every customer the time and attention they not only expect, but need.
They have a massive collection of GIA certified diamonds for shoppers to choose from – and, while famed for their competitive prices, offer a selection that can cater to a broad array of price points. Even if your budget sits on the higher end, Diamonds Direct has a lot to offer, and needn't be written off as a 'budget friendly' option.
It's easy to get caught up on the importance of the designer piece – of getting the blue box from Tiffany & Co., or the 'VCA' stamp from Van Arpels – but, even if your budget can stretch to their prices, it remains true that you'll always be able to find a more impressive diamond elsewhere, for that same investment. Diamonds Direct isn't a step down from that – it's a shrewd financial decision.
The Cost
As you can guess, Diamonds Direct offers some excellent prices on an incredibly broad range of options – many of which have been GIA certified, so you don't have to panic too much over comparing one diamond with another, or differing prices.
Of course, Diamonds Direct is still a little more expensive than online vendors like Blue Nile and Brilliant Earth, who are able to undercut bricks-and-mortar retailers simply because they don't need to hire expert staff to assist shoppers, or a physical premises from which to do business (of course, the two online jewelers we mentioned do have a few showrooms in the US, but the overwhelming majority of their sales take place online, so generating the level of profit they generate isn't all that dependent on bricks-and-mortar).
But disregarding the importance of that expert staff or physical premises (where you can view your diamond, and go through design elements with more than just a 360° photo to go off) is, to us, as bad as disregarding one of the Four Cs, or the difference between solid gold and gold plating. In other words, it's a recipe for disappointment and disaster, and we consistently advise our readers to consider the cost a non-negotiable part of buying an engagement ring – or any piece of diamond jewelry.
As always, finding the best price possible for the vision you hold for your ring is about understanding diamonds. The salespeople at Diamonds Direct are knowledgeable enough to guide, but it's always best to arm yourself with the right knowledge beforehand so that you can get the most out of your consultation. Do your research on the Four Cs, and get your head around the kind of diamond you want to leave with.
FAQ
Anything else you needed to know…
Is Diamonds Direct a Good Deal?
Yes, Diamonds Direct was founded with the intention of cutting out the middleman and transferring those savings onto shoppers.
Their diamonds are very attractively priced – and, with such a wide selection of GIA certified diamonds, it would be pretty easy to find a very good deal at Diamonds Direct.
Does Diamond Direct Sell Real Diamonds?
Yes, the diamonds sold at Diamonds Direct are real.
Many are accompanied by GIA certificates, and we would only ever recommend these diamonds – and not the small number of diamonds graded 'in-house' – to our readers.
Our Summary
Diamonds Direct is proof that even the unrivaled bricks-and-mortar American jewelry store, which runs off traditions started more than a century ago, is open to change – and unique touches that genuinely benefit the shopper.
When it comes to making the cost of a beautiful engagement ring more appealing to shoppers on different budgets, Diamonds Direct represents an excellent choice, primarily because the mechanics behind those savings are kept away from the shopper, rather than impacting their experience.
We will never get behind businesses that create savings by attempting to rewrite the kind of experiences those looking for engagement rings should expect, or suggesting that the experience itself (heading into a store, talking to an expert, seeing the diamonds right there in front of you, etc.) are a waste of money.
For that reason, Diamonds Direct represents a great option for anyone who feels driven to get the best priced diamond, without sacrificing GIA certification, or the jewelry store experience itself. The key? Learn to lean on your jeweler's experience, but also prepare yourself by reading up on the benchmarks of diamond quality, and how you can play around with those benchmarks to ensure the most beautiful diamond possible, for the best possible price.