Key Takeaways
While their commitment to sourcing ethical diamonds is commended, their stance isn't unique among other notable brands nor their independent counterparts. As such, it's more their ability to market their ethical sourcing that stands them out, rather than the sourcing itself.
Brilliant Earth used a three-step process for customers to choose their diamond ring, making the most of a large database of options for designs, settings, and diamonds.. However, it puts the emphasis on the purchaser's expertise to understand what it is they're buying.
Brilliant Earth are more expensive than their competitors. Online vendors' main selling point, aside from 'convenience,' is savings, but Brilliant Earth don't follow than trend.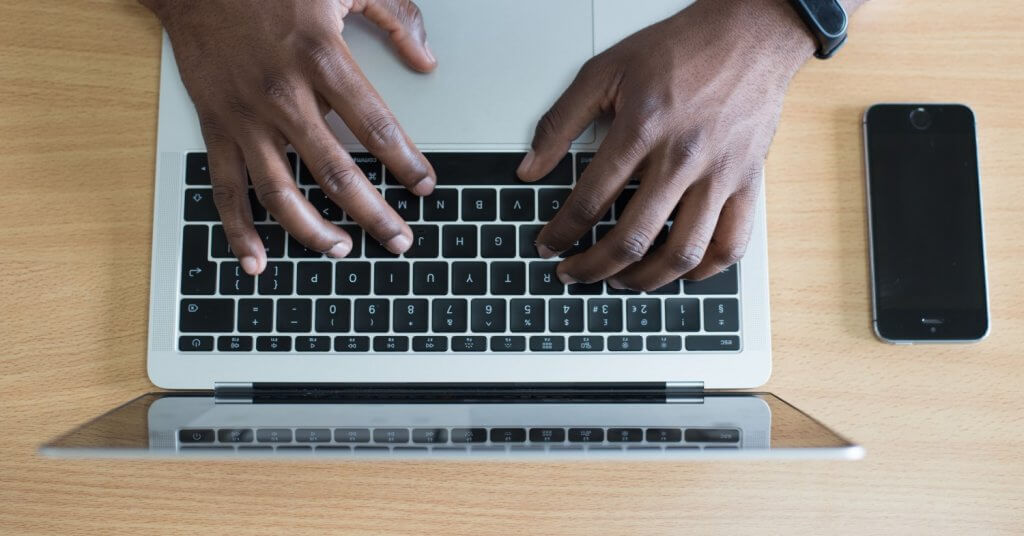 We've reviewed a lot of different jewelry stores – some small, independent, and local, others that are able to boast names that are familiar not just with shoppers within the US, but across the globe, too.
These names tend to fall into one of two camps: either they've got the ultra-decadent, ultra-luxurious status of Cartier, Tiffany& Co., Harry Winston, and Van Arpels, or they've grown to prominence thanks to putting themselves pretty much everywhere at once.
Chain stores like Zales and Kay Jewelers manage that by positioning themselves in practically every mall or shopping district in America, while the large online jewelers like James Allen, Brilliance, and Blue Nile rely more on their marketing campaigns that, in our experience, tend to latch on pretty tightly and make these names impossible to get out of your head.
For us, Brilliant Earth falls into that latter category. By no means are they a luxury brand like the Cartiers of the world (although, as we'll discuss a little further on, their prices are pretty steep). Instead, they're a brand that rests almost entirely on the not-so-unique selling point of offering customers a fast and easy online alternative to the bricks-and-mortar jewelry stores of the world.
If that sounds a little like some of the other stores we've reviewed already (see our review of James Allen, for instance), then you'd be right – although there are a few twists thrown in for good measure. It's another online store, promising a three-step solution for anyone looking to design the perfect ring for their partner.
Our rating: 1 star
The positives: plenty of choice, easy to use, and committed to ethical sourcing and traceability.
The negatives: cannot replace the experience offered to shoppers by a reputable bricks-and-mortar jewelry store, with the same commitment to ethical sourcing and traceability.
The Brand
Brilliant Earth was created in 2005, with a view to raising the "ethical standards" of the industry – standards for sourcing, community empowerment and environmental protection. So far, so good, but nothing that many jewelry stores up and down the country weren't necessarily doing before. We often advise our readers to get to know their chosen jeweler's commitment to ethical sourcing by talking things through with them directly – and, of course, that they do their own research into ethical engagement rings.
The core of Brilliant Earth's USP is its use of the phrase 'Beyond Conflict Free', which is how they choose to market their diamonds. According to their site, Beyond Conflict Free Diamonds:
Do not finance rebel movements
This is true of any diamond mined legitimately in any of the Kimberley Process Incentive Scheme's participating countries. Conflict free diamonds are, by definition, not used to fund rebellion, civil war, or armed conflict.
Protect against abuses of human rights
Absolutely vital, and not necessarily covered by the Kimberley Process's minimum standards for stemming the flow of conflict diamonds onto the global market. While the Kimberley Process has done a lot to change the industry, its emphasis remains on conflict, rather than other forms of abuse than can occur within the industry.
It's something we talk about in our guide to ethical engagement rings – including how to find an ethical diamond. Brilliant Earth's position on the matter is not unique to them, and it's something many jewelers and brands are fully committed to, too.
Minimize the environmental impact of diamond industry
Again, incredibly important. A high priority for reputable mining groups and jewelers around the world, and a topic we discuss in our guide to ecofriendly diamonds.
Uphold safe and responsible labor practices
It's impossible to overstate the importance of this commitment – and, as a consumer, this likely represents one of your top priorities, too. Once again, this commitment is shared by many, many brands around the world.
Support community development
Admirable, and achieved through their Brilliant Earth Foundation, which contributes to many different charitable organizations around the world. It's not a rarity in the worlds of diamonds and fine jewelry, and many, many jewelry stores (large, and independent) have made giving back a priority over the past few decades in particular, but great to see, nonetheless.
In short, the diamond industry faces issues that stem beyond the near-eradicated issue of blood diamonds – and, while Brilliant Earth is addressing them head on, we can't see any sign that they're going above and beyond what many, many other brands and jewelers are also doing.
Brilliant Earth is great at marketing itself – and at ensuring ethics and sustainability are put forth as key considerations for shoppers – but we're not seeing anything special there.
The Experience
When we're just looking at the experience offered to Brilliant Earth users, rather than the diamonds themselves (or, of course, the marketing tactics behind them), we find there is not much left to differentiate their site from some of their main competitors.
The most obvious similarity between James Allen, Blue Nile, Brilliance, 77Diamonds and Brilliant Earth is the fact that they have all embraced the three-step approach to picking out a diamond ring. Users can choose whether they want to start with a setting or with a diamond of their choice – then, either way, start scrolling through a massive database of options.
Brilliant Earth has a good option for filtering results for diamonds. While the fact that they offer GIA diamonds stands in their favor, the fact that they also offer both IGI graded diamonds and HRD graded diamonds is a pretty significant mark against them. Unless shoppers understand the major (and costly) inconsistencies between these diamond labs enough to filter out both IGI and HRD options, there's a major risk that, in comparing seemingly similar diamonds – one GIA, one IGI or HRD – they will opt for the cheaper of the two, and wind up with an inferior diamond.
This is, of course, an example of the biggest issue we take with online jewelers like this one: there are simply too many pitfalls for users to fall into – pitfalls that don't represent an issue when customers turn instead to the expertise and guidance of a reputable and trustworthy jeweler, in a bricks-and-mortar store.
At the end of the day, Brilliant Earth could whittle down their list of diamonds to include only those that have been GIA graded, and they would still be tangled up in the same issue. Why? Because shoppers can't see and experience the diamond in person. They can't judge eye cleanliness (something that is impossible through a screen) or see for themselves how that particular, unique diamond behaves under the light.
The Designs
Brilliant Earth also offers more engagement ring settings than the average user could need – not necessarily a bad thing, but if you've read any of our reviews before, you'll be well aware of the fact that we remain unconvinced that any number of options can replace a personalized conversation with an actual jeweler.
We couldn't find any 14K options for yellow or white gold – only rose gold. While 18K yellow gold is certainly brighter and more vibrant than 14K, the latter represents a highly popular choice among shoppers for its strength, durability, and warm color. Similarly, 14K white gold is almost always the favored choice, since there's no need to opt for a higher karat simply to preserve color. This seems unnecessarily restrictive for shoppers.
The designs themselves are, of course, beautiful. They can be searched based on style – for instance, Vintage, Unique, Luxe and Nature Inspired – but, again, we'd rather encourage readers to go and tell a jeweler about their partner's style, rather than whittling it down to a single word. For us, fewer options with the creative guidance of a jeweler is much, much better than more options without any personalized guidance.
The Cost
When looking at comparable diamonds, it seems fair to say that Brilliant Earth is more expensive than some of its competitors.
If you've read around our site before, then you'll know that we're not against paying more than what the James Allens and Blue Niles of the world are charging, since most bricks-and-mortar jewelers are a little more expensive than the online vendors. We would always pay that extra cost for the sake of a personalized shopping experience, the ability to see the diamond before committing, and the creative input of an expert – input that might help you go from finding a beautiful ring to finding the perfect ring for her.
We are also, of course, proponents of spending more to ensure that the diamond you're getting is ethical. For reputable jewelry stores, this is now a given – it's not like they're going to offer you one $5,000 diamond with an ethical background, and one $2,000 diamond with a dubious history. If you walk into a reputable jewelry store that practices full transparency around their sources, the cost will automatically reflect that.
So Brilliant Earth isn't offering enough, in our opinion, to explain why they are noticeably more expensive than their online competitors. We expect socially conscious shoppers who haven't done their own research into the state of the diamond industry are automatically willing to pay that higher price but, if that's the case, they may as well just go into a jewelry store in their city, and support a local business in the process.
After all, one of the most effective selling points the online vendors have in their favor (and, aside from pseudo-convenience, possibly the only selling point they really have) is their ability to offer some pretty big savings to their customers. If you're used to reading our reviews of the online sellers, however, you'll know that these savings come at the cost of some of the most important parts of buying an engagement ring: your consultation, and your own appraisal of the diamond, and the ring, before you buy it.
The trouble is, Brilliant Earth don't even offer the savings associated with their main, online competitors, meaning that you're sacrificing the entire experience of buying an engagement ring without getting any (admittedly minor) benefits in return.
FAQ
Everything else you need answered…
Is Brilliant Earth Legitimate?
Yes, Brilliant Earth is a legitimate company with many years' experience behind it.
While we don't agree with the way Brilliant Earth choose to market and sell engagement rings to their customers, we're very confident that the brand is reputable.
How Long Does it Take to Get a Ring From Brilliant Earth?
It varies, but Brilliant Earth claim that most of their rings are available within a couple weeks of the order being placed.
It can, of course, take longer. Every ring created, whether by a large online vendor or an independent, local business, will take a different amount of time to be perfected.
Is Brilliant Earth GIA Certified?
Some of Brilliant Earth's diamonds are GIA Certified.
Others, however, are certified by the HRD (Hoge Raad voor Diamant, or the Diamond High Council) or the IGI (International Gemological Institute). This means that there is a lot of discrepancy between the diamonds listed on Brilliant Earth's site, even if, on paper, they appear to be very similar.
This discrepancy makes it very hard for you to compare two diamonds, and make a properly informed choice over which one is the superior option. So, while the site boasts a feature for comparing your shortlist of choices, it's really not that useful unless you're only looking at diamonds graded by the GIA. Sure, this is possible, but it's not something that every shopper (or maybe even the majority of shoppers) knows to do.
Who Owns Brilliant Earth?
Founders Beth Gerstein and Eric Grossberg.
They founded the company more than fifteen years ago, around the time when online jewelry vendors were just starting to gain popularity. Since then, many, many shoppers have realised the inherent drawbacks of forgoing the traditional, bricks-and-mortar jewelers, but they have remained a popular choice within the online market.
They do have a few physical showrooms, including in New York City – right in the NYC Diamond District – which offer a better alternative to shopping online.
Is Blue Nile or Brilliant Earth Better?
Neither, since both stores place a major emphasis on the idea that shopping for a diamond engagement ring online is a suitable alternative to visiting a bricks-and-mortar store.
Both brands do, of course, maintain a couple showrooms that shoppers can visit if they want a more personalized, one-to-one experience with a jeweler. The thing is, the overwhelming majority of business these vendors do takes place over the internet, because of the fact that they do their best to show customers that buying an engagement ring online is a great option to have.
You can read our full review for Blue Nile here.
Why is Brilliant Earth So Expensive?
Brilliant Earth are able to charge a premium for their diamonds because of the prestige commanded by their 'Beyond Conflict Free' label.
As we mentioned above, the notion doesn't strike us as all it's cracked up to be. It's always valuable to ensure that consumers are aware of the troubles posed to the diamond industry, and the need to consciously avoid supporting them, but to suggest that Brilliant Earth is going above and beyond what many other stores and brands are offering is not something we'd get behind.
Our Summary
Transparency from jewelers is absolutely vital – not just to reassuring customers, but to making sure that the struggles faced by the industry continue to be publicized, addressed, and worked against by those that hold sway.
Practically anyone looking to purchase an engagement ring today is aware, to some extent or other, of the dark side of the diamond industry – and this is, of course, a positive sign. It's also a positive to see any vendor, large or small, giving ethical considerations such a prominent position, rather than shying away from the issues, or assuming customers will think of them as after thoughts.
What's not so positive, however, is the implication that Brilliant Earth has advanced far, far beyond what other jewelers are doing. The label 'Beyond Conflict Free' can, at face value, bring a lot of implications along with it, and that is another reason we're not convinced by Brilliant Earth.
Beyond the ethics, however, we really can't see a good reason for shoppers to turn to Brilliant Earth's online step-by-step store instead of a reputable local jewelry store. The inability to see and experience your diamond for yourself, or to talk to a jeweler about anything and everything you want to go through before you make your decision, is something we can't imagine passing up, even if there are some savings involved (although, as we mentioned above, Brilliant Earth is one of the more expensive of the online vendors).
At WillYou.Net, our commitment to ensuring that our readers find the best jeweler possible for their engagement ring has driven us to create a substantial database of recommended stores, which we have personally checked to ensure that they live up to our expectations – in terms of service, value, and, of course, quality.