Key Takeaways
Pandora is best known for its fashion jewelry range, which caters to much more modest budgets and suits shoppers looking for birthday, Christmas, Valentine's, and Mother's Day gifts.
Their newer range includes lab grown diamonds, which are nowhere near as valuable as natural diamonds, but still allow sellers to charge more than they would for moissanite or cubic zirconia.
Their lab grown diamond range is very limited, and doesn't seem to be intended for the bridal market.
While we think there are plenty of mall-based stores that can work for finding an engagement ring, Pandora is not one of them.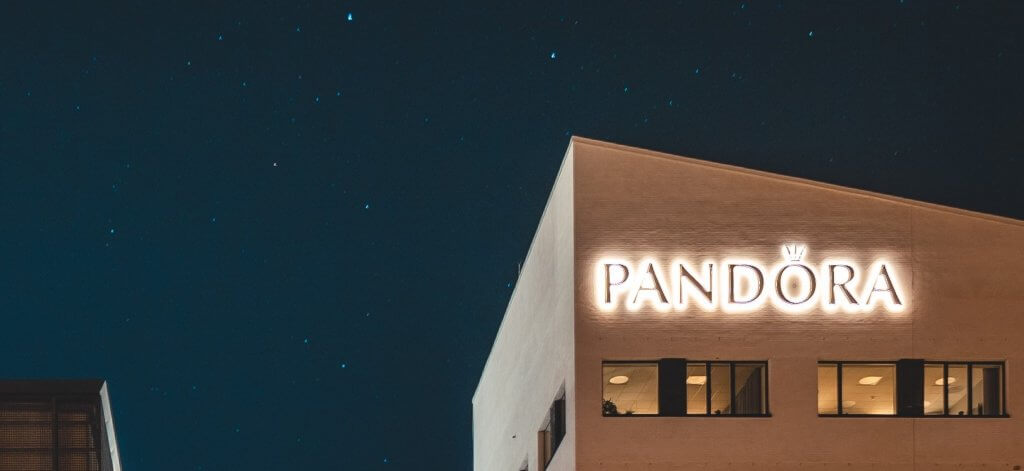 We're willing to bet that pretty much every one of our readers has not only heard of Pandora, but also passed by its white façade in the mall at least once – if not a handful of times. Beyond that, we're also confident that a good portion of our readers will have ventured into one of its glossy stores at least once before, probably with a view to purchasing a piece of jewelry as a gift for a birthday or Valentine's day with a loved one.
That is, after all, what appears to be Pandora's raison d'etre – catering to the holiday market. Their charms, created specifically for their patented charm bracelets, have been offering shoppers convenient gift ideas for more than two decades (since the year 2000), alongside their wider array of rings, necklaces, earrings.
And what's wrong with that? Nothing provided shoppers are aware of the level of quality and service they're getting – and, more importantly, the longevity of the pieces they bring home.
These days, however, Pandora has been showing a much greater interest in the world of diamond jewelry – or, more specifically, engagement rings. Their existing prominence and status as a reliable destination for boyfriends and husbands gives them a good head start in the industry, but how do they stack up against other jewelers?
Our rating: 1 star
The positives: good at what they do, with some modern and distinctive designs. Great for finding affordable presents for holidays and birthdays.
The negatives: diamonds are lab grown, and the designs are lacking in originality. Plus, we're not convinced by the sort of experience Pandora can offer customers, when compared with the experience a more specialized jeweler can offer.
The Brand
Pandora has been around the block a number of times. What started as a fledgling idea between Danish entrepreneurs Per and Winnie Enevoldsen (who were, at the time, married) in 1982 has grown into an internationally renowned chain, operating more than 7,000 stores as of 2020.
They have also risen to prominence thanks to a number of collaborative efforts, with some of the most prominent including collections featuring inspiration from Disney, Harry Potter, and Star Wars. Their products are often created from lower cost materials like sterling silver, gold plating, and cubic zirconia and, in a nutshell, intended to cater to a very specific market looking for special gifts and everyday jewelry, at a very affordable cost.
And, of course, Pandora has done a great job of consistently catering to that market. Their stores are decorated to exude modern elegance, and they come across as being a cut above your standard fashion jewelry stores. Their packaging, too, is clearly inspired by higher-end retailers – distinctive, and ideal for anyone looking for a readymade gift.
By 2011, Pandora was surpassed in sales only by Cartier and Tiffany & Co – although, admittedly, it seems unfair to compare the two. Pandora has a major edge on pricing and accessibility for a wider market, but not prestige and luxury (or, at least, not in the same way).
In that same year, however, the company went through a rocky patch, as a result of a misguided attempt at targeting the luxury market. The move rocked their stability in their existing market and, at the same time, failed to gain much traction among those looking for higher-end jewelry. The brand returned to focusing on their core demographic, and sales recovered.
Since the early 2020s, however, Pandora has shown renewed interest in catering to those with a higher budget, and has subsequently released the Pandora Brilliance collection.
The Collection
Pandora Brilliance comprises a collection of earrings, rings and necklaces that feature a distinctive 'infinity' setting, and showcase their own lab grown diamonds. The collection is significantly more expensive than their usual items, and the marketing feels more nuanced. It doesn't seem to be trying to appeal to the full scope of their existing customer base and on the website, Pandora Brilliance is kept pretty distinct from the rest of their jewelry.
First of all, let's address the elephant in the room: their decision to put a total stop to their reliance on natural diamonds, and to focus instead on lab grown diamonds. It's a pretty wise decision from a monetary standpoint. A little over ten years ago, the company suffered significantly from their attempts to target a higher-paying demographic and, with lab grown diamonds being as cheap as they are, they offer a convenient 'middle ground' for Pandora to offer a more prestigious range of pieces, without the prices skyrocketing and driving away customers.
They seem eager to highlight sustainability and eco responsibilities as motivating factors behind the Brilliance collection. We talk in more detail about how certain phrases make lab grown diamonds incredibly easy to market in our guide to Eco Friendly Diamonds, despite the fact that there's a much bigger picture influencing the ethics of choosing between a natural or lab grown diamond.
Pandora seems to steer clear altogether of discussing the ethics of lab grown vs natural diamonds, probably because that subject is far more nuanced, given the number of livelihoods and economies that depend on the natural diamond industry.
They only seem to skirt the issue of environmental impact, but, unlike ethical concerns, this subject is easier for them to defend, since their diamonds are accompanied by a certificate confirming its carbon neutrality.
The Experience
As we mentioned above, the experience in Pandora's stores is about what you'd expect from a highly commercial, mall-based jewelers predominantly known for its fashion jewelry. Their stores are highly consistent and immersive in their own way.
On their website, Pandora offer the opportunity for shoppers to book an appointment to look at their Brilliance Collection. It's unclear whether they would also accept walk-ins, or whether the Brilliance Collection is sequestered in an exclusive corner of the store.
In our experience, the sales staff there are generally enthusiastic, and their understanding of jewelry is on-a-par with what's required, given the nature of Pandora's products. It doesn't feel like walking into a traditional jewelers because it doesn't need to – their pieces are mass produced, so it's not like shoppers need to sit down and consult with a jeweler over the specifics of the diamond or piece of jewelry they're looking at.
But, then again Pandora's Brilliance Collection seems like a move toward that – albeit a tentative one…
Diamond Quality
Why? Because lab grown diamonds, while lacking pretty much all of what makes diamond such a valuable and sentimental substance, are still unique. They can suffer from poor color or clarity, and they can certainly feature poor cuts. There doesn't seem to be much scope for choice, however, when it comes to the Pandora Brilliance collection – all diamonds are either 0.25 carats, 0.5 carats, 0.75 carats or 1 carat in weight, and are guaranteed to be 'at least' J color and a VS2 grade or better in clarity.
These grades seem a little arbitrary. The diamonds are accompanied by a diamond certificate, but this appears to be done in house. They do, however, guarantee that their diamonds will be eye clean.
Pandora produce their pieces on mass. There's very, very little choice – either 14k yellow or white gold, or sterling silver. The design of the Pandora Brilliance Ring, for instance, is attractively modern, sleek, and elegant, but it leaves you wondering where the rest of the collection is. It feels like a tentative foray into this new world – a test of the market, to see if they'll be happy with this new 'level' of Pandora.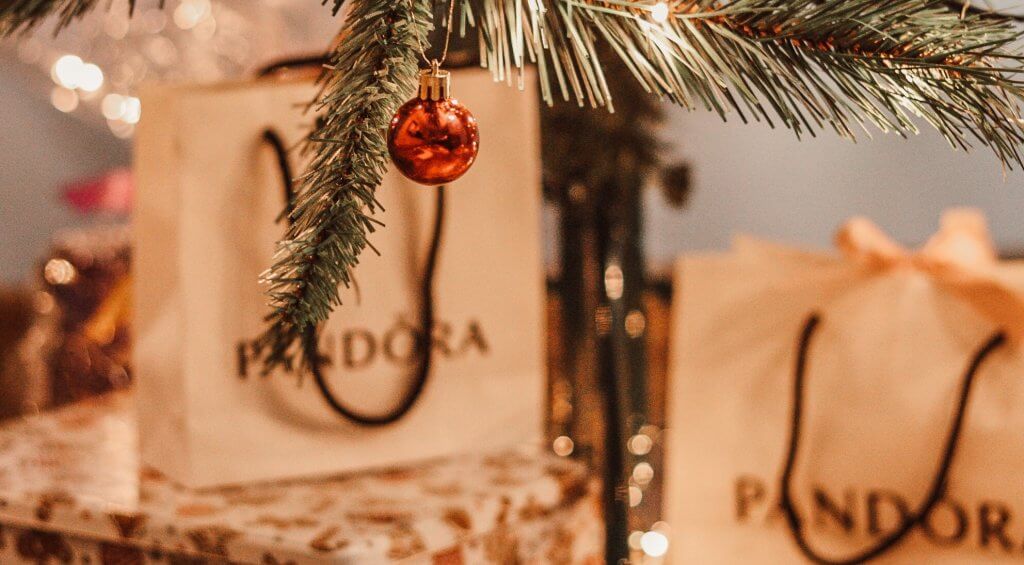 The Cost
Currently, Pandora Brilliance is occupying a non-descript position between fashion jewelry, and higher-end jewelry. In the UK, where the collection has been initially launched, a 1 carat, VS2+, J+, 14k gold ring costs £1,290 – which currently equates to just over $1,760 over in the US. This overlaps with some of the more 'everyday' pieces on sale at a store like Tiffany & Co., but falls far short of what the average shopper would expect to pay for a diamond ring.
It's hard to figure out who Pandora Brilliance is marketed toward. Most casual shoppers heading into Pandora aren't looking to drop that much money on a piece of jewelry, and a lot of shoppers in the market for a piece of diamond jewelry (lab grown or natural) are looking for a bridal piece, and will either have a larger budget, or their sights set on a more specialized store.
For the average Pandora customer, used to finding a gift in there for >$100, this represents a major jump. For the average customer of a higher-end brand, the Pandora name itself seems like a pretty big step down, too. Sure, the Brilliance collection could make for a nice gift for someone, but we're still having trouble pinning down who the gift-giver would be.
Couple that with the fact that it felt painfully obvious that Pandora is avoiding (whether consciously or subconsciously) looking as though they're targeting the bridal market is clear, but we can't help wondering whether that's the direction they'll one day head in, since engagement rings dominate the world of diamond jewelry.
If you're working to a more modest budget and looking for pointers for your engagement ring, then consider checking out our guide to affordable engagement rings for pointers on marrying your expectations with your budget.
FAQ
Everything else you needed to know…
Does Pandora use real diamond?
Pandora's diamonds are lab grown. The company announced in 2021 that it would stop selling natural diamonds.
The Pandora Brilliance collection is their first to feature lab grown diamonds, which they market as being a more eco friendly option for shoppers.
Does Pandora make good rings?
In general, Pandora's rings are good fashion pieces, most of which made from lower cost materials like sterling silver and gold plating.
In general, gold plating can only last months or years with regular wear, and that's why no jeweler would create any special pieces – particularly engagement and wedding rings – using anything but solid gold (whether it's 10K, 14K or 18K).
Sterling silver won't fade or wear off, but, compared with gold and platinum, it's considerably softer and more prone to damage. It can be bend out of shape relatively easily and, as a result, is a poor choice of setting for securing diamond or other precious stones in place.
Some pieces, including the Brilliance collection, are made using 14K solid gold. This is a far better choice for pieces intended to be worn regularly.
Pandora's jewelry is produced to meet the demands of the mass market – and, as you know, low costs reflect the value of the materials used, and the amount of time and expertise it takes to make each piece. Pandora's manufacturing plants hire thousands of employees to meet their demand, and
Can Pandora be an engagement ring?
While there are no rules about what can be considered an engagement ring and what can't be, we wouldn't recommend Pandora if you're in the market for a high quality diamond ring to propose to your partner with.
As you can imagine, this is for a long list of reasons, including choice, the level of care and craftmanship behind the rings, customization options, and, most important of all, the fact that they do not offer real diamonds, or even third-party certification of their lab grown diamonds.
Our Summary
There's nothing inherently wrong with Pandora's brand. Given their global success over the past forty years is undeniable proof of the fact that theirs is a business model that works, and caters to a robust market in many parts of the world.
But it doesn't take a genius to distinguish between the type of products Pandora offers to its customers – or, more specifically, the types of products Pandora finds the most success with – and the pieces and experiences those in the market for real diamond jewelry are in the market for.
It's very difficult to imagine walking into your standard Pandora store, making your way past crowds of shoppers and display cases of charms and pop culture collaborations, and pinning down a sales assistant long enough to get an experience on-a-par with a more specialized jeweler. It's pretty rare for someone spending an afternoon in the mall to just wander into a specialized jeweler on a whim, but, in our experience, casual drop-ins are regular occurrences in Pandora's stores. That creates a totally different vibe.
At WillYou.Net, we don't recommend lab grown diamonds as financially shrewd investments, or as particularly socially responsible choices, either. But purchasing any real diamond necessitates a much more involved, detailed, and circumspect approach than the one we would associate with such a casual shopping experience. Any diamond represents a unique purchase, and not something you do based on stock information.
If you're looking to find a reputable and established jewelry store in your area, then use our Jewelry Store Locator to find a list of options – all of which we've curated based on our own experiences.