Key Takeaways
Brian Gavin's high standards are renowned around the world, particularly when it comes to perfecting every element of a diamond's Cut – that vital element behind sparkle.
Brian Gavin's history in the industry is long and inspiring, and his impact on the emphasis shoppers place on cut was very strong.
The downside is the fact that the majority of Brain Gavin diamonds are sold via his website which, as we frequently mention on WillYou.Net, is a poor substitute for actually going into the jewelry store and seeing the diamonds in person before you commit thousands of dollars.
Also, the AGS is still second-best to the GIA, which is food for thought.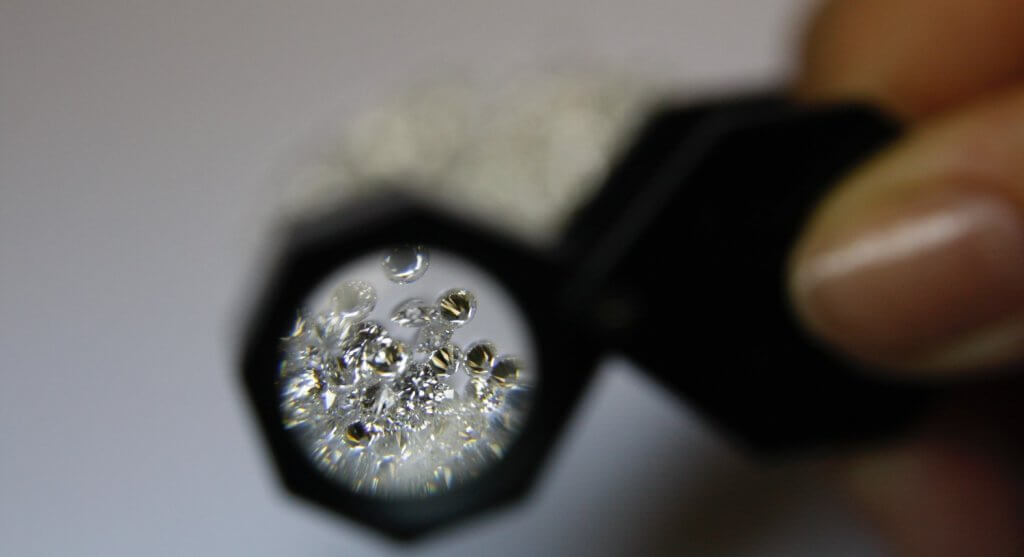 For the most part, our reviews are concerned with jewelry stores, rather than individuals. Sure, plenty of America's best and most successful jewelry stores still bear the name of their founders, from Charles Lewis Tiffany of Tiffany & Co. to Lux Bond & Green or Gerald Peters.
In every instance, their names have gone onto become a part of American history – an institution upheld by the stores themselves, and the people who work to continue their legacies.
Brian Gavin is a little different. In the world of fine jewelry, his name is as easily recognizable as any of the prominent jewelry stores the country has to offer, but he remains the central, driving force behind that ability to be recognized, revered, and respected by shoppers and experts alike.
Here's what you need to know.
Our rating: three stars
The positives: a very high standard for diamond quality, particularly with regards to cut.
The negatives: we still wouldn't recommend buying a diamond online so, unless you're going to make the trip to Brian Gavin Diamonds' showroom in Houston, there's a big downside to this brand.
The Brand
So, who is Brian Gavin? A fifth generation diamond cutter, Brian Gavin learned his craft within the family business, then moved from South Africa to the US as an adult, where he began to make waves within the country's developing diamond industry.
At the time, the phenomenon of hearts and arrows diamonds was all the rage. The impeccable cut behind this Round Brilliant diamonds, which created a 'hearts and arrows' effect when the diamond was viewed under magnification, captured shoppers' hearts in a way that drove a number of manufacturers to invest significantly more time and attention into their diamonds' cuts.
Brian Gavin developed his own diamonds, labeled "A Cut Above". As you can imagine, these diamonds were defined by the precision of their cuts.
In the early 2000s, when the sheer scope of the internet's potential was just beginning to make itself known, Brian Gavin's A Cut Above diamonds moved online. In 2009, he started selling them through the website for his own company, Brian Gavin Diamonds.
The Experience
Brian Gavin diamonds is a pretty unique experience, because of the fact that Brian Gavin's diamonds are all cut and stored in-house. Other online vendors like James Allen and Blue Nile are able to make a killing doing what they do because they don't have to pay the costs of storing their diamonds in their own facilities. Online vendors either dropship their diamonds, or have them sent into their warehouses only when a customer would like to see it in more detail via an online consult, or order it.
The fact that Brian Gavin Diamonds maintains that level of control over their diamonds is refreshing, and offers a level of quality assurance and attention to detail that is, in our opinion, inherently lacking in traditional ecommerce models for diamonds and engagement rings.
There's no denying that the quality of the diamond a shopper will receive from Brian Gavin Diamonds. Their website is highly informative, and offers plenty of insight for first-time shoppers into the nature of the Four Cs, and cut quality.
The trouble for us lies in the fact that we still struggle with the idea of recommending that our readers buy a diamond online. Sure, Brian Gavin Diamonds offer a lot more assurance in terms of quality and value than most, but entrusting a decision as momentous and expensive as this one to any amount of 'blind faith' is, to us, very hard to imagine.
Brian Gavin Diamonds do have a showroom in Houston, Texas. Bear in mind that this is by appointment only. It's important to remember that Brian Gavin Diamonds do not authorize other jewelry stores to stock their diamonds (unlike, say, Forevermark diamonds) and that they really are only available from BGD's one showroom, or its website.
Brian Gavin diamonds are AGS certified. While we prefer the GIA's approach to grading, the AGS offers a reliable source for buyers – and better aligns with the approach Brian Gavin takes to cut.
The Cost
As you can imagine, Brian Gavin diamonds come at a premium, although it's still possible to find a beautiful 1 carat diamond for below the $7,000 mark. They stock a wide array of carat weights, so, if you're willing to sacrifice some weight, there's a range of options to suit most budgets.
We've written before about the fact that hearts and arrows diamonds are not necessarily worth the extra cost associated with them. The novelty of the hearts and arrows phenomenon is limited to the microscope and, in person, there's very little to distinguish a hearts and arrows diamond from one that has been given an Excellent (or even a Very Good) cut grade by the GIA.
Nevertheless, regardless of the innate value of a hearts and arrows diamond, there are plenty of people who will be interested in investing into the mastery and passion Brian Gavin invests into his diamonds. It's similar to the reason behind certain people choosing to spend significantly more on a Tiffany & Co. ring, rather than one from a smaller, lesser known jeweler, even if branding is the primary difference between the two.
And, iff that's an opportunity you can't pass up, there's nothing wrong with that provided that you are cognizant of the reasons why you're paying more – and why you could get away with paying less.
But, if you're planning on buying a Brian Gavin diamond, we would always recommend that you make an appointment to visit their showroom in Houston. Buying a diamond online still feels like a poor substitute for having that vital consultation, where you won't only talk through the specifics of the diamond, but also the ring design and customizations, too.
FAQ
More on the specifics of Brian Gavin Diamonds…
What is Brian Gavin Blue?
Diamonds specifically chosen and valued for the presence of medium to strong blue fluorescence.
While most jewelers and shoppers shy away from significant fluorescence in their diamonds, there are some who value the unique beauty of noticeably fluorescent diamonds.
In our guide to diamond fluorescence, we recommend that shoppers stick to the range of 'None', 'Faint' and 'Medium'. Brian Gavin Blue Diamonds represent the other end of the scale. They're a little cheaper, and hold their own, unique beauty that some shoppers prefer.
Is Brian Gavin Black Worth it?
There's no denying that Brian Gavin Black Diamonds are far superior, and that they represent a very small number of impeccably cut diamonds. But shoppers don't have to aim for this level of precision in order to get a beautiful diamond.
We talk a lot about the importance of Cut. Of all the Four Cs, it is by far the most pivotal when it comes to light performance, and a diamond that has not been cut to good enough proportions or standards for symmetry will, unfortunately, disappoint in person.
But a diamond cut to the GIA's Excellent and Very Good standards will have a truly dazzling light performance, with plenty of fire and brilliance. The differences between that and a Brian Gavin Black will prove most noticeable to non-experts, and we shoppers don't need to feel like the only way to find a beautiful diamond is to spend the premium on a Brian Gavin diamond.
Our Summary
There's always something heartening about witnessing a true master at work – and, of course, being able to see and experience the fruits of those labors. It comes as no surprise that, after so many years of prominence in the industry, Brian Gavin's name creates a spark of excitement in those who have done their research, and developed a passion for the diamond world.
Even in spite of that, we're not sold on the notion of buying a diamond – even a near-perfect diamond – online. Brian Gavin's showroom in Houston should be your only port-of-call if you're interested in investing in one of his pieces.
Plus, it's important that shoppers are aware of the fact that a stunning diamond that meets a high standard for cut quality isn't limited to Brian Gavin Diamonds' offerings. Understanding diamond proportion, as well as depth and table percentages, is vitally important, and part of the secret to ensuring you make a truly worthwhile investment into your diamond.