Key Takeaways
Graff is one of the big names of the jewelry world, and a luxury destination frequented by A-list celebrities and elite shoppers.
Its work is, undoubtedly, beautiful. If you were to head into their stores with an unlimited budget, there's no question that you would walk away with a truly stunning engagement ring.
But, for most shoppers Graff will sit way outside of a comfortable price point, and it's not worth compromising on the ring itself just for the branding.
Think of what matters in the long term: a beautiful diamond and a carefully designed, well-made setting. You can get those elements elsewhere, and for a lot less money.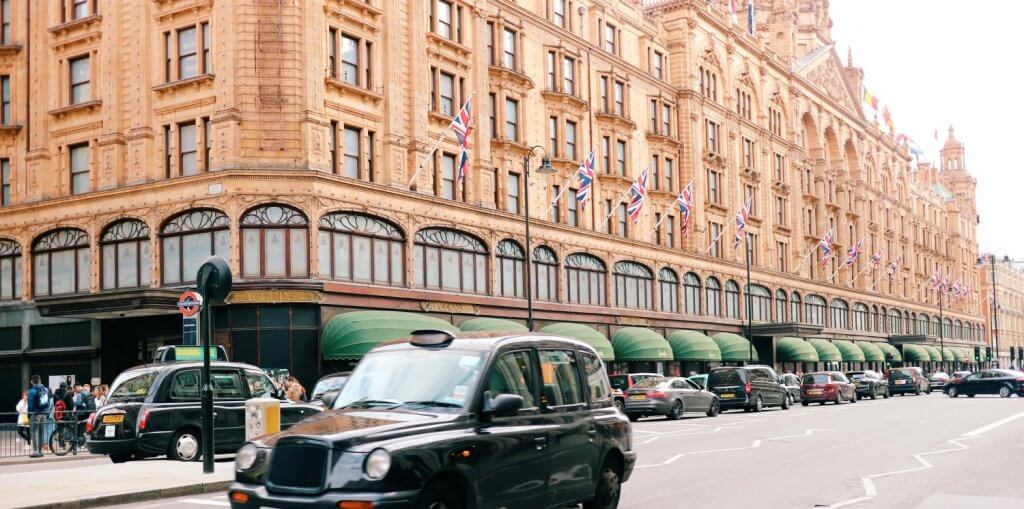 While Tiffany & Co. is intrinsically tied to New York's long and varied history, Bvlgari has Rome, Van Cleef & Arpels and Cartier share Paris, and Graff gets London.
Prestigious, and steeped in the classic luxury of the city in which it was first founded, there are plenty of reasons why you can't help but glance up at the warmly lit windows and grand doorway of a Graff store – and wonder what it's like to walk inside.
Of course, for most of us, there is no better time in life to splash out on an article of total luxury than the day we choose to purchase an engagement ring. We talk a lot about how this single purchase is not only one of the most important you will make, but also one of the most expensive – so what does it really feel like to go 'all out', and why shouldn't you follow in the footsteps of Graff's most prestigious clientele?
We can think of a few good reasons – and a few to the contrary.
Our rating: three stars
The positives: a prestigious and celebrated brand with an excellent story to tell, and some magnificent boutiques located in the world's most prestigious shopping districts.
The negatives: the premium. Luxury, high-end brands are in a position to charge a high premium for their pieces and, aside from the packaging your ring will come in, that doesn't offer much benefit to the shopper.
The Brand
The first Graff store opened in 1962, on a damp and rainy street in London. It was the work of British jeweler Laurence Graff, who had learned everything he knew about diamonds and jewelry making from the ground up – literally speaking, as his first job in the industry involved sweeping floors in Hatton Garden, as a teenager.
Graff was the product of entrepreneurial spirit and tenacity. Lawrence started with little to his name, and utilized every opportunity that came his way to demonstrate his flair and passion for creating fine jewelry. His name grew as a result of the force he exerted upon it and, now, it represents one of the most prestigious jewelry brands in the world. While the brand remained exclusive to the shores of the UK for forty years, it eventually branched out to open a boutique in the Hotel de Paris Monte Carlo in Monaco.
Now, Graff has locations in all the world's most prestigious and fashionable cities. Within the United States, you'll find Graff on Madison Avenue, NY, East Oak Street, Chicago, Post Street, San Francisco, and Wilshire Boulevard, Beverley Hills, as well as in Texas and Florida. Its boutiques are often located in grandly historic buildings, masterfully decorated in gold and art deco accents.
As for their work, the diamonds and gemstones that they utilize are often the focus of the piece. Their preferences for platinum and white gold, and for more simplistic settings, mean that one of the most defining features of their engagement ring collection are the center stones, rather than any bulky metalwork or heavy accents and halos.
In fact, on looking at their collection, we didn't see a single halo. Many of their pieces were evocative of the rings born by Princess Grace of Monaco, an Emerald cut flanked by elegant Baguette cut accent, or Elizabeth Taylor's history-making Asscher diamond – although, rather than relying on the mid-century appeal of the geometric cuts, Graff's collection does not shy away from the fancy shapes of the Marquise, Heart, and Pear.
The Experience
Graff's in-store experience is, as you would expect, an example of just why we can't help but feel drawn to the biggest names in fashion and jeweling. An exemplary customer experience is precisely what lies at the heart of any luxury brand, and, even from the sidewalk, it's easy to imagine the level of care, time, and respect their staff are ready to bestow on visitors.
Of course, in our experience, the level of care, time, and attention a reputable, well-regarded local jewelry store is ready to give to anyone who walks through the door is made from precisely the same sort of stardust. True, you may not be standing under a chandelier dripping with crystal, or sitting on a silk couch while you look at diamonds, but, on the flipside, you won't have to pay for the privilege of that chandelier, that couch, or walking out with the Graff name on the box.
After all, that's where the luxury experience starts to unravel – when you take the time to consider the differences between shopping at a store on Fifth Avenue, and shopping at a store a little further from view.
At WillYou.Net, we are strong proponents of the experience that comes with buying an engagement ring. It's why we'll never stop talking about the deal-breaking disadvantages to purchasing an engagement ring online. But, for us, there's a profound difference between working with an expert jewelry, one-on-one, and tailoring your choices to meet with your budget and tastes, and getting to experience what it's really like inside a Graff boutique.
And, we'll be honest, that difference wouldn't matter if money wasn't an option – but, if you're on the fence about spending your money at a luxury store, chances are that money is a concern for you…
The Cost
Like any luxury brand, the privilege of walking away with a genuine Graff piece is a cost in and of itself. Alongside the diamond(s) and the setting, you'll have to consider the price attached to Graff's name and influence, and its exclusivity.
Keep in mind that, while the craftmanship and attention to detail at Graff's meets an impeccably high standard, that standard is also being reached by jewelers working from California to Maine. In other words, it's not exclusive to the high-end retailers of the world – although they offer a stronger guarantee than attempting to find the best by yourself. It's for that reason that we've put together a comprehensive list of recommended jewelry stores for you to find in your area.
You don't need to feel compelled towards the very top of the ladder just to ensure a good quality ring.
True, we found a couple of more affordable engagement rings from Graff – three that came in below $10,000 – but, if you're limiting yourself to a couple of choices just to accommodate your budget, choosing a luxury name to shop from doesn't seem worthwhile. Their prices can easily run up into six and seven figures, meaning that those lower priced rings (typically featuring much smaller diamonds than the majority of shoppers are expecting) feel a little like a concession to a slightly broader clientele.
FAQ
Are Graff Diamonds Certified?
On their website, Graff state that most diamonds over 0.50 carats are accompanied by a GIA report.
As we mentioned, some of their pieces allow a center stone of 0.30 carats, so shoppers have to be careful to inquire about the diamond's certification. No ungraded diamond (or diamond graded internally) is worth the investment.
Are Graff Diamonds the best?
While Graff's standards for the diamonds they stock are pretty high, there's nothing particularly special about their diamonds.
Their criterion for diamonds is such that you can be sure they will be eye clean and sparkly, but you don't need to visit a luxury, high-end retailer like Graff to find a diamond of that quality and beauty.
While the Graff brand is highly desirable, it's important to remember that there is no innate difference between a quality diamond they choose, and one that winds up on another jeweler's workbench halfway across the world.
Our Summary
Luxury brands have lasted through the ages because of the fact that most of us can't help but feel some sense of desire or envy when we think about them. Even if you came into the process of picking out an engagement ring with no pre-existing knowledge about diamonds or designers, we wouldn't be surprising if you told us that you felt a small tug towards the robin egg blue box of a Tiffany & Co. ring, or the unmissable, pristine façade of a Graff boutique.
There's a sense of gravity some of us struggle to pull ourselves away from, but it is possible, and the reward of investing a little extra time, energy, and research into finding or creating the perfect ring – rather than settling on one of a few styles available at your price point – is more than worth the trouble of erasing the thought of standing beneath that chandelier, and opening that branded box, from your mind.
Following the proposal, your fiancée will be looking at the diamond, examining the way it flashes with fire and brilliance under the light, taking photos of the back of her hand and running to show it off to her friends, family, and coworkers. The box will be put in a drawer, or at the back of the closet, and the excitement of telling people where it came from will, in all likelihood, be replaced by the story of the proposal, plans for the wedding,, and the sheer happiness of having gotten it right.