Key Takeaways
The Jewelry Exchange has come a long way since the very early days, when it operated as a pawnshop – not a traditional jeweler.
It's got a great story behind it, and a lot of locations spread along the East Coast, making it an obvious choice for locals.
Like a few other jewelry stores we've reviewed, the Jewelry Exchange is let down a little by the broad range of labs it utilizes. Beyond the GIA, which is the best lab for ensuring consistency and reliability, its decision to offer EGL and USA diamonds lets it down.
It's also lacking the intimacy of a lot of jewelry stores, but this may appeal to some shoppers who prefer not to feel as though the spotlight is on them.
Stick to the GIA diamonds, if you head to the Jewelry Exchange.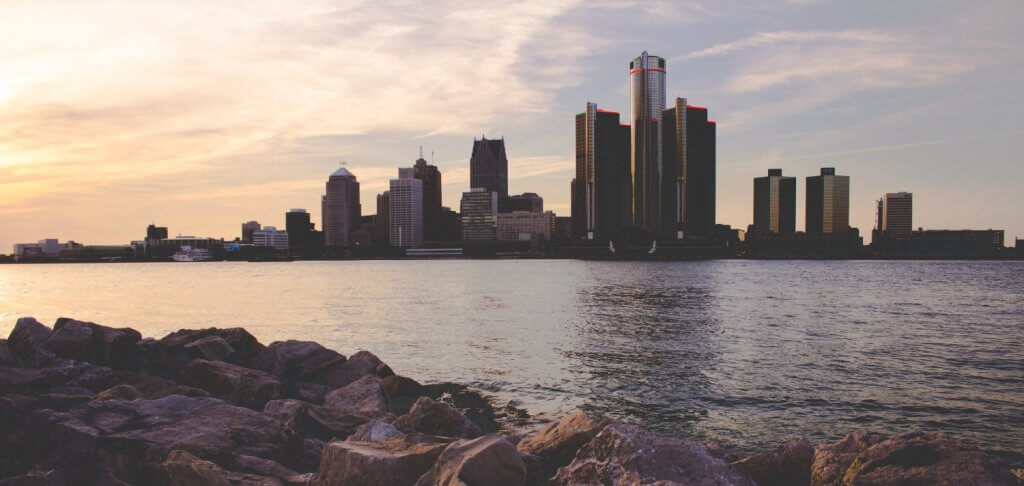 While it's the beauty and craftmanship that'll catch the eye first, it's often the case that the story behind an engagement ring is just as beguiling as the ring itself. From the planning to the consultation, the first time you saw it – the first time she saw it – everything contributes to a rich history contained within it.
And, of course, a big part of that history is represented by the jeweler who helped pick out and create the ring with you. This is why so many of us can't help but feel a little enchanted by luxury names like Tiffany & Co., Van Arpels and Harry Winston: they have been at the center of it all, making history for generations.
But those sorts of vibrant backstories aren't limited to the world's most renowned names. The Jewelry Exchange, while not the most celebrated name in the business, carries its own history – a history that contributes to its customers' experiences when they turn to them for an engagement ring.
Our rating: three stars
The positives: a great backstory, and an eclectic vibe that will appeal to some shoppers.
The negatives: that same vibe will be the polar opposite of what other shoppers are looking for, plus many of their diamonds are graded by inferior and inconsistent labs.
The Brand
The Jewelry Exchange was founded by Bill Doddridge, who initially followed in his stepfather's footsteps by opening his own pawnshop one town over.
Doddridge, however, had a passion for jewelry design – one that continued to grow throughout the seventies, as he worked to design his own jewelry to supplement the selection he had in-store. This continued to grow throughout the eighties until, in 1988, Doddridge chose to focus his attention solely on jewelry design, and no longer operate his store as a pawnshop.
His passion took him all the way to Israel, where he made direct contact with manufacturers, enabling him to charge significantly less than some of his competitors. Thanks to his passion for design, and his dedication to ensuring excellent quality at reasonable prices, the brand has continued to see tremendous success throughout its growth. These days, Jewelry Exchange operates fifteen locations, including Chicago, Dallas, Detroit, Philadelphia, Minneapolis and, of course, in California, where it all began.
One of the most glaring issues we found was with Jewelry Exchange's selection of diamonds, which are spread between GIA certified (great, and exactly what we would recommend), EGL, USA and AGS. This is something of a red flag for inconsistency, since there's a noted difference between the standards imposed by the GIA and, say, the EGL.
For starters, the EGL is the lab behind the clarity grade 'SI3' – something you can read more about in our guide to EGL grading. Our worry is that shoppers will find this misleading, and infer a level of quality (and value) that simply isn't there.
And, since the in-store experience is a little faster paced than it is in other stores (more on that below) it would be easy for a shopper to overlook the fact that making a like-for-like comparison between a GIA and non-GIA graded diamond simply isn't possible.
Then again, the store does offer a healthy range, and shoppers with the know-how to stick to GIA diamonds stand a good chance of finding a beautiful and competitively priced diamond.
The Experience
Even before you step foot in Jewelry Exchange, you'll be able to recognize that it's nothing like many of the other, smaller jewelry stores we've talked about already at WillYou.Net – or even like the larger stores, such as Zales and Kay Jewelers.
Its stores are generally big, busy, and worlds apart from what a lot of shoppers expect when they're about to make a purchase worth thousands of dollars. It's the polar opposite of a store like Lee Michaels, for instance, where that traditional jewelry store atmosphere is upheld in opulent décor and sparkling displays.
Jewelry Exchange is more closely related to the traditional pawnshop. There's nothing wrong with that, and some of our readers will undoubtedly prefer that to what they might interpret to be 'stuffy' and overly up-market atmospheres.
Jewelry Exchange is certainly an experience. You might love taking a ticket and wait for your turn to be seen, or you might not – but, even now, you can probably surmise which side of the fence you stand on.
It's also worth noting that Jewelry Exchange do not make custom pieces. Some of their pieces are one of a kind, but, if you've got a list of ideas and visions of consulting on a unique, custom design with a master jeweler, you'll probably find more luck elsewhere.
The Cost
Jewelry Exchange is known for its competitive prices, which are a direct result of Doddridge's approach to business, and the global industry, but they're not significantly cheaper than some of the other stores we've reviewed in the past. And, as we mentioned above, it really us up to you whether you see it as a win or a loss that, with Jewelry Exchange, you're exchanging the swanky atmosphere of a traditional jeweler for their more eclectic vibe.
Even Jewelry Exchange is a little more expensive than some of the big online vendors, but, even with their unique approach to the customer experience, we'd still consider that extra cost to be more than worth it for anyone serious about picking a beautiful ring.
Then again, if you've taken heed of our advice and want an in-depth consultation over design details with your chosen jeweler, we'd suggest investing your money in one of the stores geared toward that type of service.
Our Summary
Jewelry exchange has got a great backstory, and an atmosphere that proves its uniqueness in the jewelry world. We have no doubt that it will appeal to some of our readers, particularly if they're put-off diamond shopping from real, bricks-and-mortar stores because of how far-removed they are from the type of stores they usually frequent.
Then again, to get a great deal on your engagement ring, you don't have to focus on a store like Jewelry Exchange. You can still get that more luxurious, up-market treatment (treatment appropriate for the investment you're making) without having to brave the expensive worlds of the luxury retailers. Don't be under any illusions about Jewelry Exchange, but don't write them off just because they don't look like your average jewelry store, eithe