Key Takeaways
It's great to see such an old, successful jewelry store with so many locations continue to be owned and operated by the original, founding family.
It's also, as always, great to see a bricks-and-mortar jewelers continuing to offer a strong selection of GIA and AGS diamonds. Unfortunately, however, the GSI and IGI 'muddy the waters' somewhat for inexperienced shoppers, and we'd rather they stuck to the more consistently graded stones.
Plus, Reeds Jewelers has inevitably succumbed a little to the fate of the largescale chain store. If you're looking for a more intimate, personal experience, a smaller business may be better suited to you.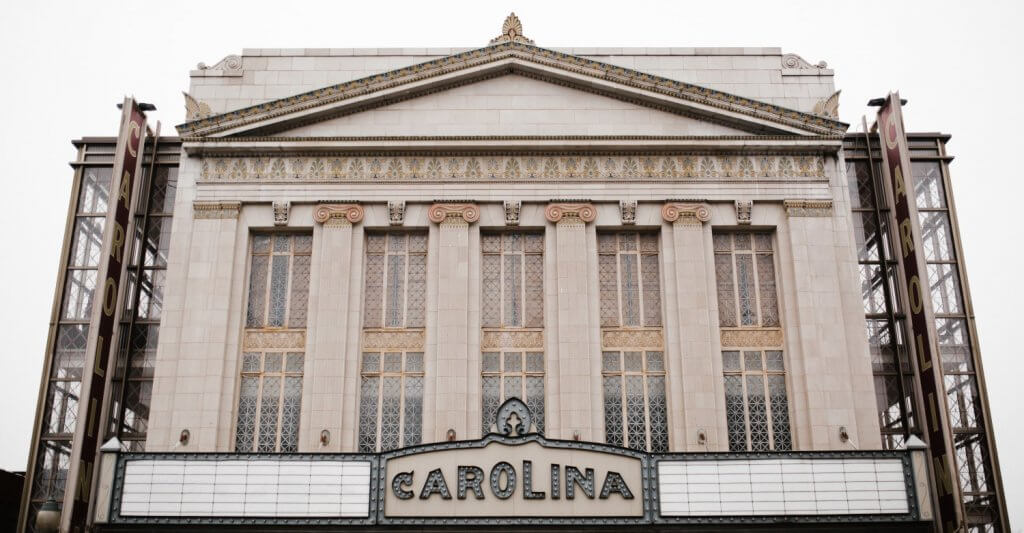 If you're from North or South Carolina, then there's no doubt Reeds Jewelers will represent a familiar name to you – although, if you're not from one of the Carolinas, there's every chance you've driven past or glanced in through the window of at least one of Reeds Jewelers' stores at some time or another.
They're a staple mall jewelry store – something that, in and of itself, is not the all-consuming problem some people make it out to be. Sure, some mall jewelers are lacking that extra shot of personality and passion that most of us want when we're shopping for the most important piece of jewelry we'll ever buy, but there are plenty that do have that appeal (and even the more copy-paste style of jewelry store still allows you to see the item before you spend any money).
For us, Reeds Jewelers is pretty middle-of-the-road. It's got some points working in its favor, but also a few areas for improvement…
Our rating: 3 stars
The positives: still family-owned, and offering a pretty strong in-store experience.
The negatives: inconsistency between diamonds available, and carrying some of the characteristics of a chain store.
The Brand
Reeds Jewelers has been around since 1946, when the first store was opened by Bill and Roberta Zimmer in Wilmington, North Carolina. Like a handful of other 'big name' stores we've reviewed in the past, Reeds is a classic story of American success, having grown from a single storefront manned by the owner himself, to a brand with more than sixty locations spread across thirteen states.
To this day, Reeds is run by Bill and Roberta's son, Alan, who first got involved with the business in the early eighties. And, while it's one of the largest family-owned jewelry stores the country has to offer, it's no stranger to keeping up with the times: in the mid-2010s, Reeds became the first fine jeweler to accept crypto as a form of currency.
Reeds does sell GIA graded diamonds, but you'll want to make sure that you're definitely looking at a diamond graded by the GIA, as not all their diamonds come with this lab's confirmation. They also stock Forevermark Diamonds, as well as diamonds graded by the AGS (a good lab, but not quite as consistent as the GIA) and the GSI and IGI.
This broad range of options means that quality and value differ significantly so, as always, we'd recommend you go in there with the GIA's certification as one of your top non-negotiables. It's all too easy for shoppers to make a purchase without realizing the differences between two diamonds that have been graded by totally different labs with totally different standards.
The Experience
We won't look at Reeds' website in too much detail, for the simple reason that we don't believe there's any real value in even attempting to buy an engagement ring online. Even the most traditional Round cut Solitaire engagement ring is totally unique, as a result of the fact that every single natural diamond in existence today is unique, too.
What does this mean for you, the buyer? That you cannot leave this decision up to the level of chance that is, unfortunately, part-and-parcel of buying online. You've got to see the diamond – not a diamond, and particularly not a picture or video – up close and personal first, so however good or bad Reeds' online store is remains irrelevant, as far as we're concerned.
The best parts about Reeds Jewelers are the stores themselves – the ability to see the diamonds, to talk through any ideas or concerns you may have, and the freedom to look around while taking advantage of the expertise and knowhow offered by a jeweler.
It's worth remembering that Reeds is a big chain. It has a much larger pool of staff than the bulk of family-owned jewelry stores, and that can mean the door is left open for inconsistencies in service, and expertise. Then again, Reeds Jewelers' follows a pretty rigorous training program for its staff – a program that includes a course from the GIA – so you can feel pretty confident that there will be a baseline of knowledge there.
Keep in mind that Reeds Jewelers is spread between bridal jewelry, and a wide array of other interests. Their stores can get busy, since shoppers are not only coming for fine pieces, but also brands like Pandora, Enchanted Disney, and Swarovski.
The Cost
Reeds are generally on-a-level with many of the other mall-based chain jewelers we've looked at already. Their prices typically fall within the 'affordable' range, since there's no blue box premium attached, but will vary as a result of the wide array of brands they offer.
It's worth noting that Reeds Jewelers define their diamonds according to the terms 'Good', 'Better', and 'Best'. 'Best' is, obviously, the most expensive option – it refers to a diamond that has a clarity grade of SI1, and a color grade of either G, H, or I. In their explanation, they don't refer to cut – the most important aspect – so, whatever price you're quoted for a diamond, it's worth asking for the person serving you to get specific about cut quality and proportion. It's never worth paying for a visibly included or, worse still, poorly cut diamond, whatever the price.
Are Reeds Jewelers Good?
Reeds Jewelers are good at what they set out to do but, depending on your expectations for your experience, may not be the ideal choice.
It all comes down to what you expect. If you're looking for a unique, sentimental, and intimate experience, they may not be the best option for you.
How Many Reeds Jewelers Are There?
As of 2022, there are more than 65 Reeds Jewelers locations across the US.
You'll find them in a grand total of 13 states, including Texas, the Carolinas, Mississippi, Maryland, and New York.
Is Reeds Jewelers Going Out of Business?
No, Reeds Jewelers has demonstrated an enthusiasm for keeping up with the times.
From their website to their acceptance of Bitcoin, they're ready to evolve alongside a changing market.
Our Summary
Reeds Jewelers is a firm, tried-and-tested staple of the American mall. As a result of their size, the number of staff they need to train, and the sheer variety of items on offer in their stores, they're not able to offer the most intimate or exceptional of experiences to customers, and that can leave some people feeling a little like a number.
It's all about what you expect from your experience. There's plenty to value in a store like Reeds, but, at the same time, it's going to be a non-starter for plenty of shoppers, too.